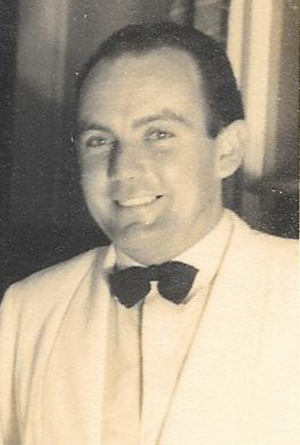 LANE, DON
(May 05, 1922 — January 17, 2011)
Hotel Manager and Administrator
Secretary & Board Member, Fiji Visitors Bureau
Secretary and president of the Fiji Hotels Association and PATA
Board Member, Fiji National Training Council
Board Member, Fiji Employers Federation
Sportsman, Sailor, Boatman, Fisherman and lover of all things about the seas and ocean around Fiji.
By Wendikae Lane-Chan.



My Dad, Don Lane, was one of five children, born in Levuka in 1922.  He grew up in Suva, attended Suva Boys Grammar School, during which time he achieved the honour of Dux of the school three times – quite an achievement in my book. Dad went on to attend teacher's school at Avondale in New South Wales.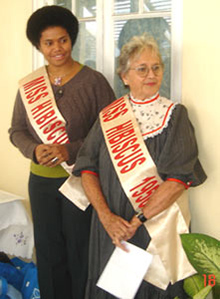 At the end of WWII he married my Mum Joyce.  They had four children, Max, Wendi, Julie and Debbie.  After Max was born, they went back to Fiji – where Dad became the Headmaster of the Buca Bay School. They relocated to Suva where Dad built our home in Vatuvia Rd, Lami.
Don joined the Suva Chamber of Commerce and steered a committee that initiated the Miss Hibiscus Competition in 1956.  I remember we had a big magiti on the veranda of our Vatuvia home for the first Miss Hibiscus Leibling Herflick.
Dad then joined the Fiji Visitors Bureau as Secretary and also was a Board Member.
I remember Grandmother Lane telling me that her boys (Bob and Don) were rat bags.  Apparently the boys and their bikes disappeared – only to be found two days later with the PWD crew, who were clearing the way for the Queens Road.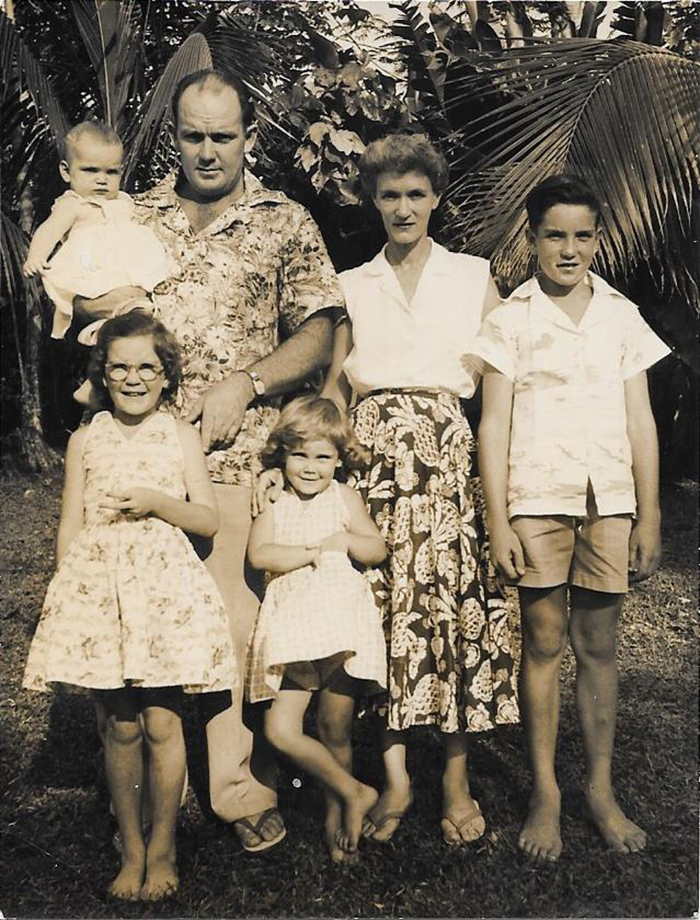 Tony Snowsill remembers…
Don Lane was a legend in Fiji, tourism, hotels, advertising, training and administration. Don's professional achievements were many.  Don managed and administered hotels, a chain of hotels and industry organisations.  He was secretary and president of the Fiji Hotels Association and PATA representative at different times.  Don was a Board member (and secretary) of the Fiji Visitors Bureau, Fiji National Training Council and numerous other business oriented organisations.  He was also a Board Member of the Fiji Employers Federation for many years.  Don generously gave his time, expertise and wisdom always seeking to obtain the best for his fellow Fijians.
Nowadays, "in life we feel liberated by giving expression to our genuine sadness and not even attempting the stoicism of earlier generations".  So it is I write these words and do so with immense sincerity and with great sadness.
When Don Lane saw an opportunity for Fiji Tourism and a jobs benefit for the peoples of Fiji he pursued it.
Votua Levu Farms in Nadi was established and grew pineapples, passionfruit, lemons, limes, and pawpaw for local hotels.  It was Don's idea – it was successful – it employed locals.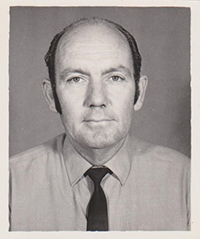 Don was a sportsman, sailor, Boatman, fisherman, father, husband and lover of all things about the seas and ocean around Fiji.  He never ceased to seek and gain knowledge of the sea life which lived therein. Don loved Fiji.  Don loved the peoples of Fiji and strived and accomplished much to have them benefit from Fiji Tourism.  Don spoke Fijian well and very bad Hindi which he would often joke about.
When next I stand to watch the Fiji flag raised or the Fiji anthem played I will remember the true sons of Fiji who to me were patriots.  Along with names of the esteemed I recall will be that of Don Lane – who contributed in numerous ways to the betterment of the lives of those who lived and live in Fiji.
So the final ship's bell has sounded on the last voyage in the life of this great patriot and a Fiji legend. The last bowl of kava has been served and drunk with dignity and respect. The final clap is formal and solemn.  Moce Don; Loloma va Levu.
Fred Reymond remembers…
I had the pleasure of knowing Don in Suva during our early sailing years and on social occasions.  A reknowned and competent yatchsman-seaman.   Reacquaintance with Don and his wife Sue was soon after we moved from Fiji to Whangarei in 1987 where we shared many tales and realised his accomplishments.
We will always remember the times we turned the pages of photo albums, seeing many photos of people we knew and reflected on experiences we shared with them.  Of particular significance and interest were Don's nautical escapades while he was totally involved in the marine world encompassing sea voyages in his command as skipper of "Sayandra" with Blue Lagoon Cruises owned by Claude Millar.
Earlier, an intrepid sea voyage in April 1969 accompanied by his wife Sue, on delivery of a converted Fairmile vessel named "Casa Mia"  from Vancouver, Canada to Honolulu thence to Fiji.  "Casa Mia" was purchased by Bounty Cruises of which Don and Colin Weaver were co-owners and operated as a tourist vessel in the Mamanucas.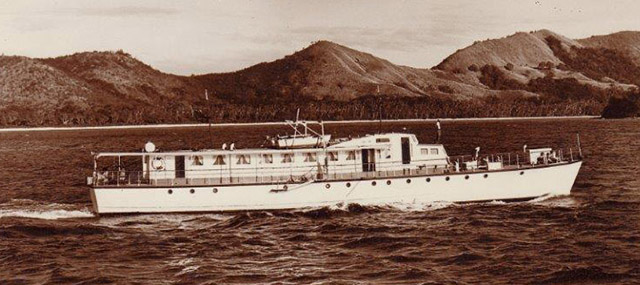 Only regret then, was not having a tape recorder to record their description of the treacherous and drama filled voyage when they encountered a severe hurricane enroute to Honolulu.
It was through Don's competency, master mariner skills and competent crew, including Sue the designated cook, that they navigated through the hurricane.  Their concerns were not over however – having lost overboard fuel drums, meant that they were fast running low and making landfall in Honolulu was of deep concern.   To their utmost relief they only just made the moorings with mere gallons in the tank.
In June 1969 Don bought "Tou To" from Alf Lee and ventured into a charter business called "DONLANE CHARTERS" .  This evidently was short-lived and was the start of Don and Sue's joining Trans Holdings a New Zealand company and their managing Tropic Sands Resort for a period of 3 years until the Resort was sold.
Don was subsequently appointed by Trans Holdings as General Manager for Hotels – the Fiji company was called Tourist Corporation till 1982 when Don retired from the Company until they moved to Whangarei in New Zealand.
Other achievements by Don Lane worthy of mention have been eloquently shared by other authors in this forum.
Ni sa moce and thanks for the memories Don.
.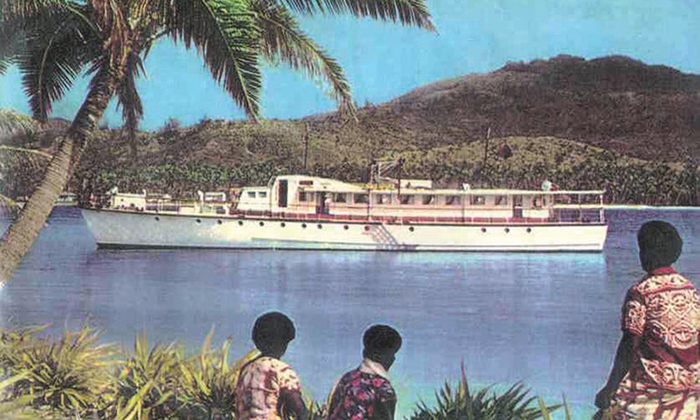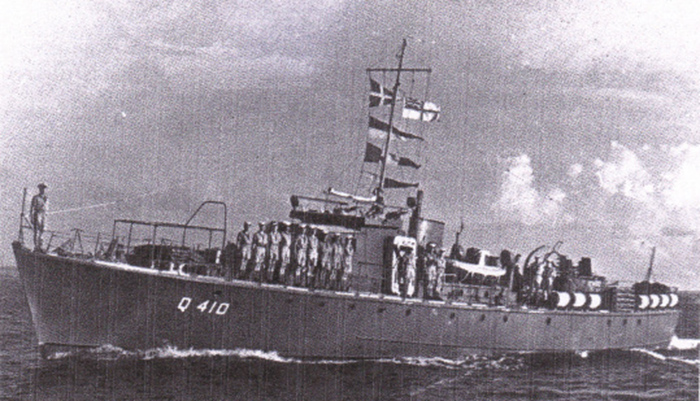 Entry By: Wendikae Lane-Chan, Chermside, Brisbane, Australia.