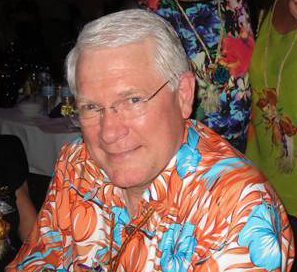 Dr Mike Gosling, editor of this Fiji Land of our Fathers website, was born in Suva in 1949. His father, Jack Gosling, was also born in Suva in 1920.
Mike's grandfather, Capt Harry Gosling was born in Southcoates in the City of Hull, Yorkshire, England in 1887 and came to Suva, Fiji in 1910 at age 23.
Mike's great grandfather, Capt  Frank Williams, was born in Chiltern, Victoria, Australia in 1866 and arrived in Levuka, Fiji in 1872 at age 6.
I am a dual Fijian/Australian citizen. Whilst my grandfather and great grandfather were not born in Fiji, they spent most of their lives there, so I regard myself as a 4th generation Fijian, with a lineage going back 156 years.
Capt Williams and his son-in-law, Capt Gosling (he married Capt. Williams eldest daughter, Maud), were pioneers in organising shipping piloting and stevedoring services in Fiji. They founded the firm Williams & Gosling that bears their names on 1st November, 1921. Williams & Gosling become a public (limited) company in October, 1936 under the excellent stewardship of the Aidney family and now boasts over 300 employees.
With this heritage and history in Fiji in mind, I've established this website as an anthology to record the lives of our fathers, grandfathers and great grandfathers who have made a significant contribution to the shaping of modern Fiji. These men of European descent either arrived as pioneer settlers or were born in Fiji during the one hundred years from circa 1845 to 1945; the end of the Second World War.
I have also added a page for 'Our Wonderful Women' for the many women who separately made a contribution to shaping Fiji, other than or as well as their huge contribution as our mothers, grandmothers and great grandmothers.
The stories on this website are remarkable. I know there are many more noteworthy stories out there of men and women who arrived in Fiji with very little, or were born in Fiji, and rose to become prominent citizens or made outstanding contributions helping to shape our homeland into what it is today.
I'm asking for your commitment to give a little of your time to sit down and record your father's, grandfather's or great grandfather's story so that we can pass them on to the young people of Fiji. It is a wonderful way of acknowledging the personal success of our ancestors on their journey by giving someone else a boost. I'm sure these stories can inspire greatness and give the youth of today the ability and motivation to be successful and achieve their dream.
Wherever possible, each entry will be prepared by members of the family of each person listed in this anthology and is included on the website with their approval. The aim is to establish a record of 100 distinguished people who made a significant contribution in Fiji in many different fields of endeavour, including: government service, local government, commerce and industry, agriculture, tourism, aviation, sport, education, shipping, law, health, publishing, community service, and many more …
So far, we have 33 "Fiji Fathers" and 5 "Wonderful Women" on the website. On reaching an anthology of 100 "Fiji Fathers" and "Wonderful Women", my thoughts are to prepare, with your help and agreement, a book for free circulation to every school in Fiji (731 Primary and 125 Secondary Schools) and for sale to the wider Fijian community in Fiji and overseas as an historical record of the period.
All proceeds from the sale of books will go to nominated charities in Fiji, through my own Australian registered DGR charity, FijiLIFE Foundation Limited. We plan a night of remembrance at the historical Grand Pacific Hotel in Suva to celebrate and honour our forebears and make the charitable presentations.
When I think of my homeland, Fiji, I'm drawn to it by my true self (spirit), the Mana of Viti. Please join me in sharing your stories of your ancestors that made it so.
Lolomas,
Mike Gosling (Ed.)
Contact Mike to add your Father, Grandfather or Great Grandfather  >>
~~~~~~~~~
The background header image for the website is a striking photo taken by my first cousin, Rob Wright Jnr, from the sea wall outside his former home in Nasese overlooking Suva Harbour.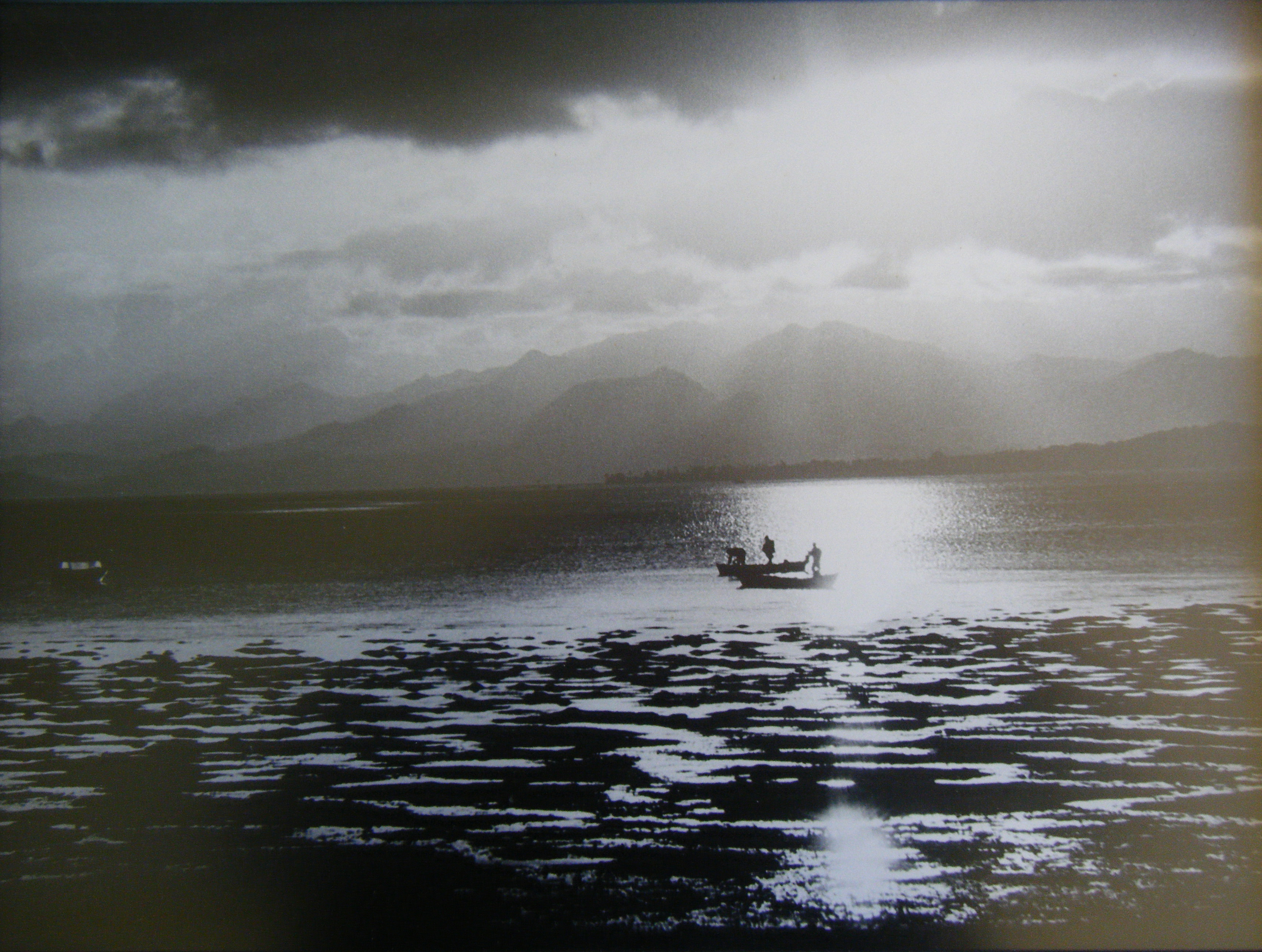 To view a large size of the image, click here.
My son, William Gosling, added the 'father & son' figures to encapsulate the vision of the website.