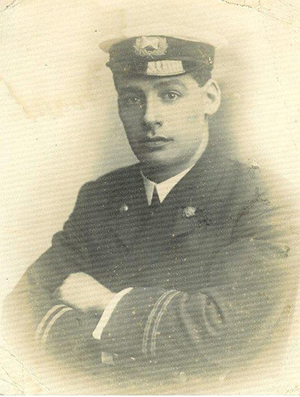 GOSLING, HENRY (HARRY)
(November 07, 1887 — June 15, 1965)
Master Mariner
Pilot Fiji Group
Co-Founder of Williams & Gosling.
By Dr. Mike Gosling.



Captain Harry Gosling was the fourth child of 13 children, son of John Gosling, an iron moulder, and Amelia Worsnop. He was born and grew up in Southcoates in the City of Hull, Yorkshire, England. A former pupil of Hull Trinity House Navigation School, from an early age Harry loved going down to the docks and around the waterfront. The big cargo vessels fascinated him and he would dream of ports around the world where they would be travelling to.
At age 14 he was apprenticed to Watts, Watts & Co. of London and sailed to many parts of the world on their vessels. He first went to sea on a cargo vessel. There were years of hard work and hardship, but he never wavered from the job he had set himself — one day he would captain his own ship. He had the experience of being wrecked in the Suez Canal during the Russian-Japanese War of 1904-1905. His ship collided with another and sank.
Captain Gosling liked to say he came to Fiji purely by accident – he was shipwrecked there! He was third officer of the tramp steamer, Kilburn, wrecked on Ethel Reef in the Yasawa Group in May 20, 1910, 100 miles off course while carrying coal from Newcastle, New South Wales to Mexico. Captain Gosling used to say that what she was doing in the Yasawa Group was a mystery to him!
News reports dated May 24, 1910 said:
SS Kilburn has been wrecked on the Ethel Reef, in the Yasawa Archipelago and is full of water. The mate of the vessel has arrived at Levuka and is returning immediately to the scene of the wreck. A steamer is going to the assistance of the crew. The chances of getting the Kilburn off are very doubtful.

The Ethel Reef lies just outside the Yasawa Archipelago, which lies a little to the north-west of Viti Levu, the largest of the Fiji Islands. Levuka is a town on the island of Ovalau, which is at no great distance from Suva, the capital of Fiji. The Kilburn is a steel steamer of 3,271 tons Register, built by Ropner & Sons Ltd at Stockton-On-Tees near Glasgow in 1893 and registered at London, and belonging to the Britain Steamship Co. Ltd. (formed in 1884 by Watts, Watts, and Co., Managers). The vessel is 330 ft. in length and 43 ft. in breath. She has a draught of 18ft.

The Kilburn left Newcastle (N.S.W.) on May 11 with 3939 tons of coal for Guaymas in North Western Mexico.

ED. Note: I have been unable to source a picture of the Kilburn. The Barlby was built at Stockton in 1895 for R. Ropner & Co and is a similar size and tonnage to S.S. Kilburn.
The Amara, the A.S.U.N. Company's steamer trading between Fiji and the Islands, with Captain Wooley, Harbour Master at Suva, and Captain Frank Williams went to the wreck and found the vessel hanging between two ledges of coral with her back broken. The ship was a total loss, but all crew and officers were saved and taken to the port of Suva to await a ship to take them back to England.
Report of the Formal Investigation on the wreck of S.S. Kilburn, Suva June 17, 1910.
Harry immediately fell in love with Suva. The warm temperatures, waving palms and lovely golden beaches, and the friendly locals who greeted him with warm smiles and a handshake. Captain Gosling liked to say that he and the ship's cat, which he carried into the rescue craft, were the only two survivors who remained in Fiji.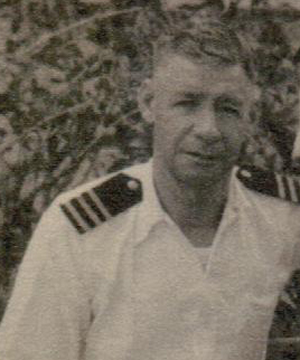 After arriving in Suva, he met Captain Williams' eldest daughter, Francis Jane Maud, born in Suva in 1891. They fell in love and decided to become engaged. But it was to be a long engagement as Harry had set his sights on becoming a Master Mariner and moved to Australia to work on ships for the next three years. Once he had his Captain's Ticket, or that "piece of paper" as he always called it, he returned to Fiji and married Maud on 19th June, 1914. He worked around the islands for the next couple of years, but these were smaller vessels and he wanted something bigger so he applied and got a ship that was working the Australian Coast, between Sydney and Cairns. He packed up his small family, they had a daughter Amelia (Millie) by this time, and settled them in Sydney.
With the advent of the First World War on 28 July 1914, Maud's father, Captain Williams, decided she would be better off back in Fiji during this time while Harry was away doing his war effort. Captain Gosling joined the Australian United Steam Navigation Co (AUSN) troop ship Kyari, which was torpedoed off Cape Finisterre, France in 1916. It was in the middle of the 1916 winter and bitterly cold. Luckily no troops were on board but nine of the crew were lost and the remaining crew got to the French coast in the ship's boats. He then transferred to the Kanonoa, which had been converted to a hospital ship.
After the war Captain Gosling resigned from AUSN and returned to Fiji where he and Maud had five children, Amelia (Millie) Maud, Viti Gladys, Frank Armstrong, John (Jack) William and Tilly Margaret. He piloted a great number of copra and sugar ships around the Fiji Group, including the Motusa, Sir John Forrest, Yanawai and Matafele. For some time he was the only pilot engaged in that work. He learnt the Fijian language. On 1st November, 1921 he went into partnership with his father-in-law, Captain Frank Williams, founding the stevedoring, licensed pilots and general agents firm, Williams & Gosling, which was taken over by the Aidney family and became a public company in October, 1936.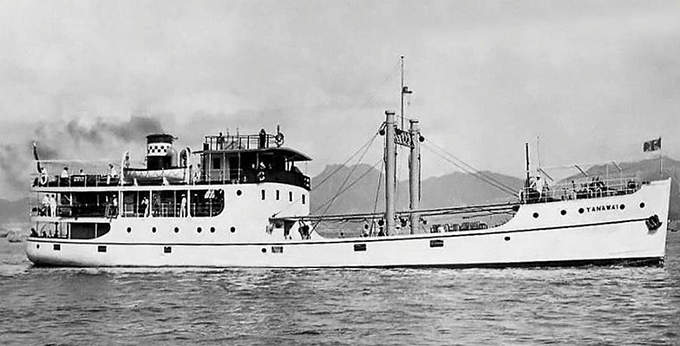 Captain Gosling was a man of the sea. He was not born for corporate life and his position as Director of Williams & Gosling ended in 1940. He was a tough taskmaster with a dour expression, but always fair and honest with his labour. When Maud died at the age of 59 he went to live with his daughter, Millie, in Vatukola.
At the request of his son, Jack Gosling, who was shipping manager for Burns Philip for many years, Captain Gosling's services were called upon from time to time to pilot local vessels including, Yanawai (acquired 1937, wrecked 1962 New Hebrides), Ratanui (1952, broken up at Madang 1971) and Zephyr  II (1956, sank at her moorings off Betio Port, South Tarawa, Solomon Islands), sailing around the Fiji Group and into international waters, including Rotuma. He had sailed to Tarawa in the former Gilbert & Ellis Islands (now Kiribati) on the motor vessel, Zephyr as Pilot when he became ill and was taken ashore at Taveuni, where he died on Tuesday June 15, 1965 aged 78.
Captain Gosling was buried at the Korovou Cemetery, Suva, alongside his wife, Maud. After the funeral service, a Fiji Military Forces bugler sounded the Last Post.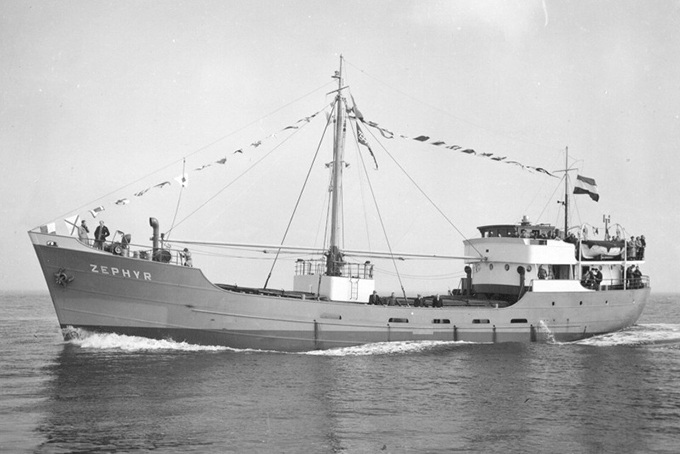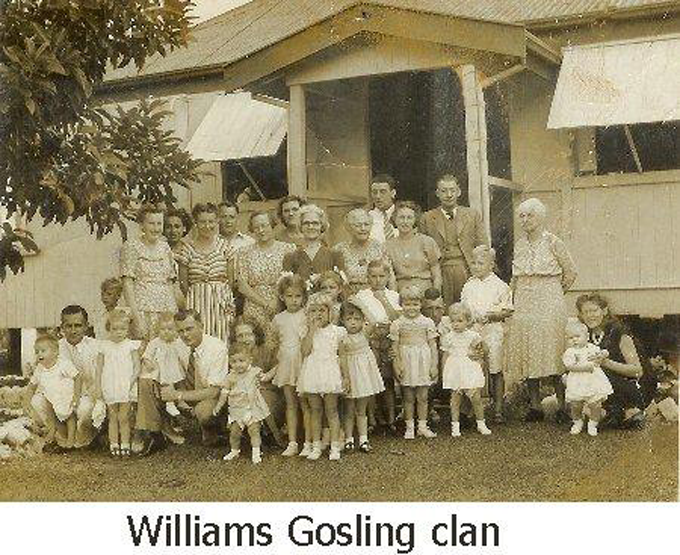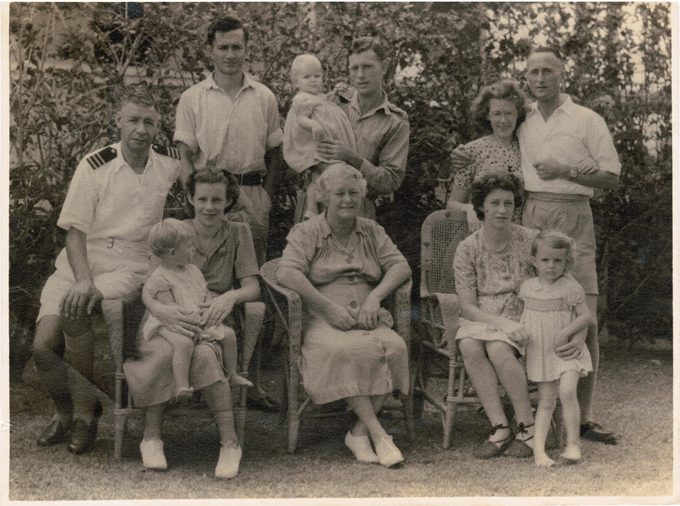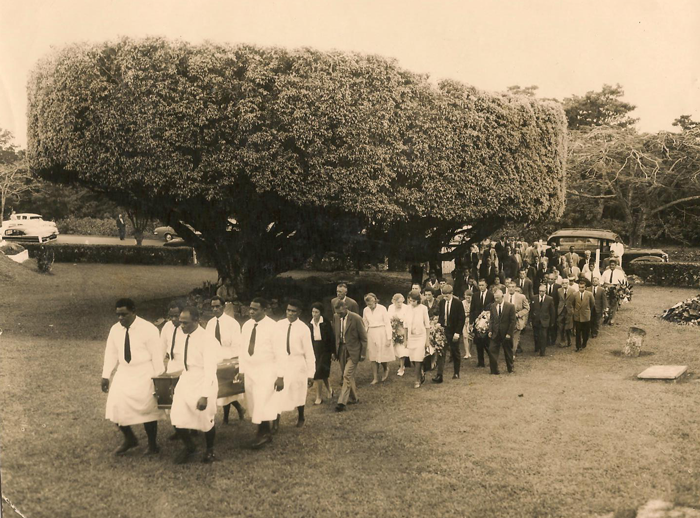 Entry By: Dr. Mike Gosling, Southport, Gold Coast, Australia.