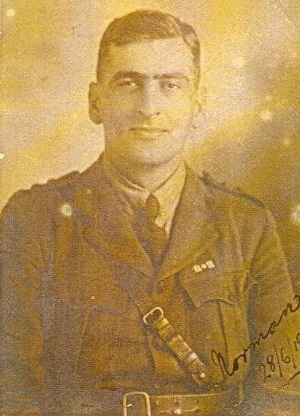 FADDY, NORMAN WALTER MC (Bar)
(1888 — 1934)
Inspector of Plantations
Enlisted, Second Fiji Contingent, 1915
World War I 1914-1918
Captain, Kings Royal Rifles Corps
Dairy Farmer, 'Vunibaka', Tailevu North
By Jim Sanday


Norman Walter Faddy was the son of medical practitioner Doctor William Faddy of Wollongong, NSW, Australia, and his wife Ruth Harriett Johnston, an English lady, who was living with one of her sons in the Sigatoka Valley, Fiji, in the early 1900's. He was brother to Gertrude Faddy and Francis Faddy.
When World War broke out in 1914, Norman Faddy was in the Fiji Government service. He was employed as an 'Inspector of Plantations', which is the equivalent of an Agricultural Field Officer in today's parlance. Norman Faddy enlisted in the Fiji Defence Force and embarked for war service with the Second Fiji Contingent which arrived in England in August 1915.
The Contingent became part of the Kings Royal Rifles Corps (KRRC), an infantry regiment of the British Army. After a period of military training in England, Norman Faddy was commissioned in the rank of Lieutenant. His regiment left for the battlefields of France on 30 December 1915.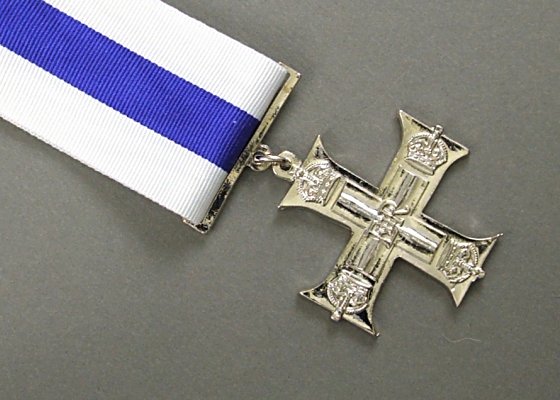 Lieutenant Faddy won his first Military Cross in July 1917. His Citation says he:
Fought off the Germans for 12 days and led a counterattack across open ground killing and bayoneting a large number of the enemy. When his commanding officer (CO) became a casualty Lieutenant Faddy took over command of the battalion and commanded it with skill and determination.
Lieutenant Faddy was also promoted to the rank of Captain in the field for his action.
Captain Faddy won his second Military Cross during the German Spring offensive of March 1918. His Citation for the second award says that:
Although his company was greatly reduced in number, he held his ground against strong enemy attacks. He led a counterattack and drove back the enemy with heavy loss and saved a serious situation. His resolute determination and courage were an inspiration to all.
At the end of the War, Captain Faddy returned to Fiji and, with his brother Herbert Faddy, established a dairy farm at 'Vunibaka' on the banks of the Wainivesi River in Tailevu North.
He died in April 1934 aged 46 years and was buried in the Old Suva Cemetery.
His only child was a daughter, Elena (Helen) Rainima Faddy, who married Sergeant Frank Edward Sanday of the Fiji Military Forces in January 1946.
Tribute to the fallen – Letters to the Editor, Fiji Times, Saturday 3 Jan 2015 – PDF >>


Entry By: Jim Sanday, Brisbane, Australia.