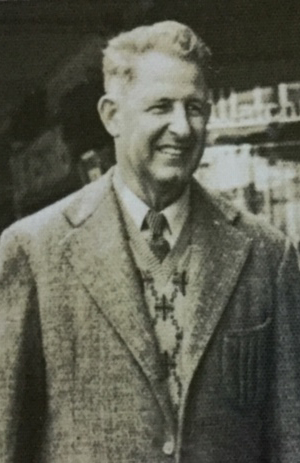 HARVIE, WALTER LESLIE DOUGLAS
(June 18, 1891 —  May 24, 1969)
Formed WLD Harvie Ltd, a construction company, in Lautoka in the late 1940s
WLD Harvie Ltd took on the business of Ready gas in 1956, later to become Fiji Gas Company.
By Lyndall Probert Fisher



WALTER LESLIE DOUGLAS HARVIE was my grandfather. He was born in Auckland on 18th June, 1891.  His father, Charles Edward Harvie, was born 9th October, 1865 in London and immigrated to NZ as a young man, where he married Caroline Rose born on 13th March, 1868 in Auckland in 1889.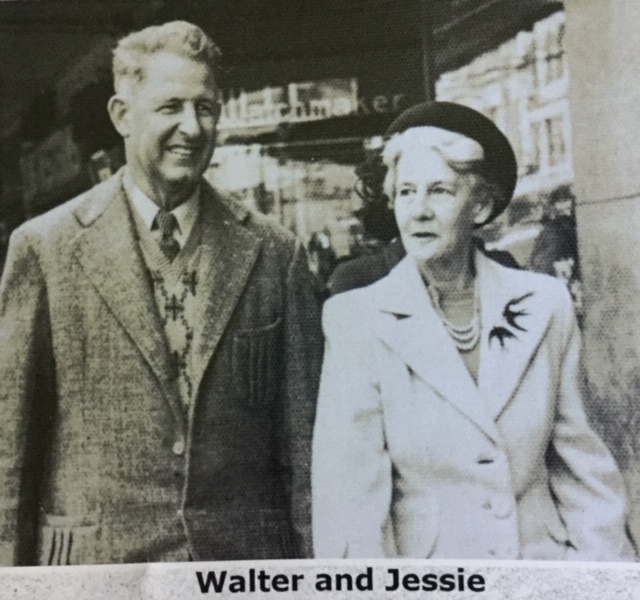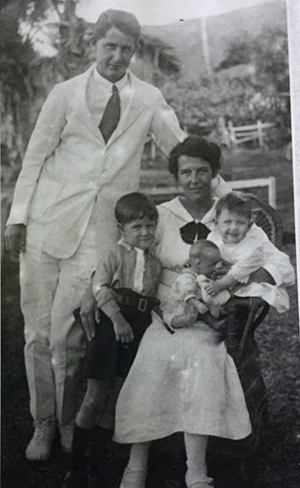 Walter and Jessie Marian (née Wilkinson) b. 29th June, 1894 met in New Zealand when Jess was only 16 but married when she was 21.  Walter applied for a job in Fiji in 1915 and he and Jess sailed to Levuka where Wal, as he was fondly known, worked for the Fiji Customs.  They had four children, Douglas (b. 1915 d. 1963) and Joy (b. 1917), both born in Levuka, Lesley (b 14th August, 1919) in Suva and Allan (b. 1924).
Sadly Joy died from diphtheria as a two year old in 1919 and is buried in Levuka. They lived on Mission Hill, with 199 steps up to the house.  Douglas was a sickly child and Jess took him and Lesley to NZ with Wal following in time for the birth of the youngest child Allan in 1924.
In 1935 the family returned to Fiji where Wal worked as a shipping agent for Burns Philip in Suva. Douglas had returned earlier and worked in the Customs Department in Suva.  Lesley got her first job with a solicitor and Allan joined the CSR.  All siblings married within a few years of each other in Fiji, Douglas to Eleanor (Lennie) Anderson, Lesley to Roger Probert and Allan to Margaret Stevenson.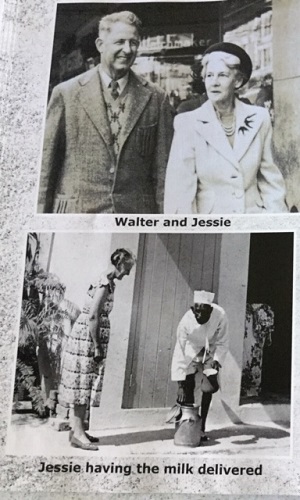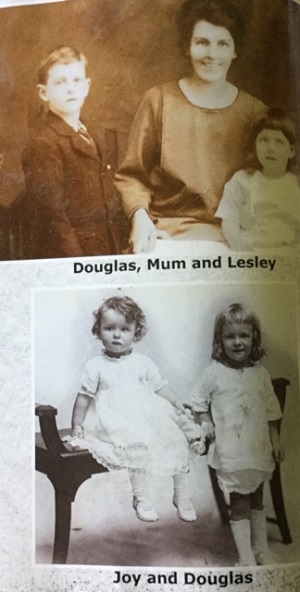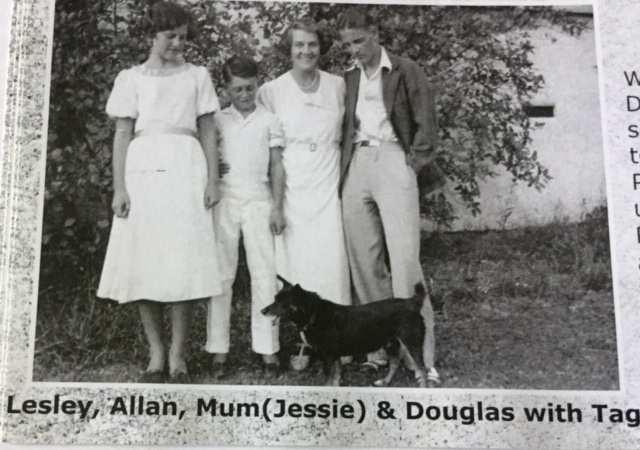 Wal formed WLD Harvie Ltd, a construction company, in Lautoka in the late 1940s where Roger and Allan worked with him for a few years.  WLD Harvie Ltd was a shareholder when Ready Gas was established In 1956 by four Colonial Sugar Refinery (CSR) engineers based Lautoka who decided that LP Gas was a good energy source. They arranged to bring gas stoves and cylinders into Fiji however before they could start they were repatriated.
WLD Harvie Ltd took on the business, with Roger as the first Manager. The business struggled initially to create the demand for gas including converting kerosene users to this new style of cooking.  They then struggled to meet the supply demand!
Read about the history of WLD Harvie Ltd and its successors, Ready Gas and Fiji Gas Company, in our article on his son-in-law, Roger Probert.
Wal and Jess retired to NZ in 1957 to look after Wal's sick mother and Allan took over WLD Harvie Ltd.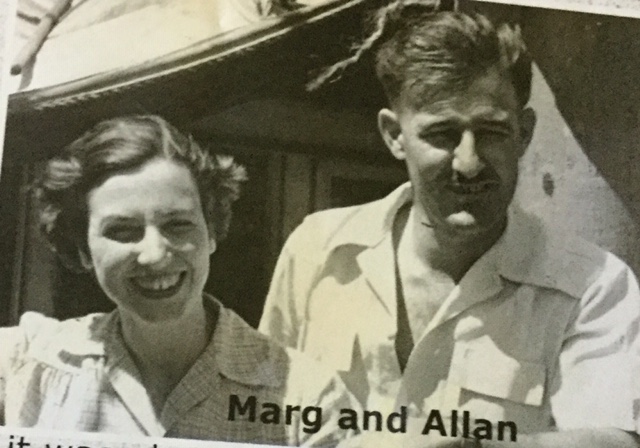 Wal loved cricket and played for Auckland in 1914 and 1915 and was known as a first class spinner. He was a keen golfer, very involved with the Lautoka Golf Club.  Stories were told of him asking Roger when he was courting Lesley what his handicap was.  In those days a handicap was thought of as a disability.  Consequently Roger took up golf. Wal and Jess were very hospitable, kind and loving and hosted many visitors including lots of young American airforce men who were based in Fiji during WWII.  Many of these friends kept in touch and visited them in NZ.
In retirement, Wal was always in his garden full of roses and flowers of the season.  Jess played bridge regularly and in those days dress included gloves, hat and stockings, very fashionable. Wal died in 1969 aged 76 while Jess lived to the grand age of 99, passing away five months shy of her 100th.
A wonderful husband, father and grandfather resting in love with his wife and children.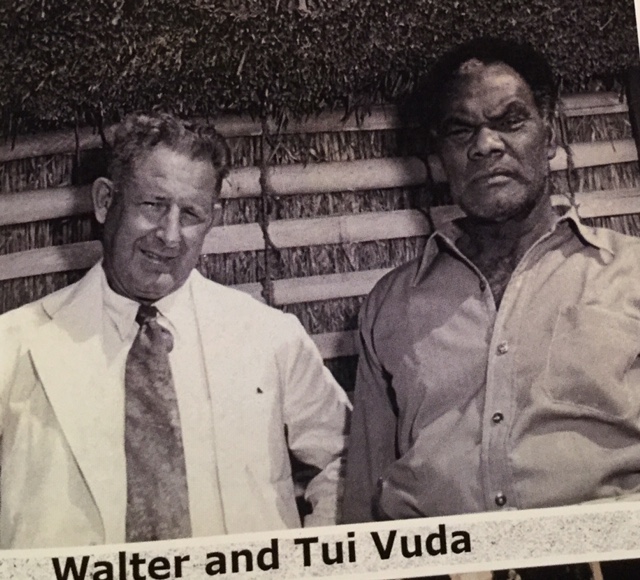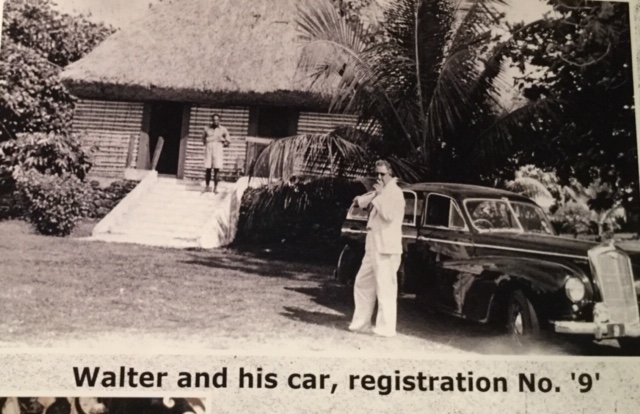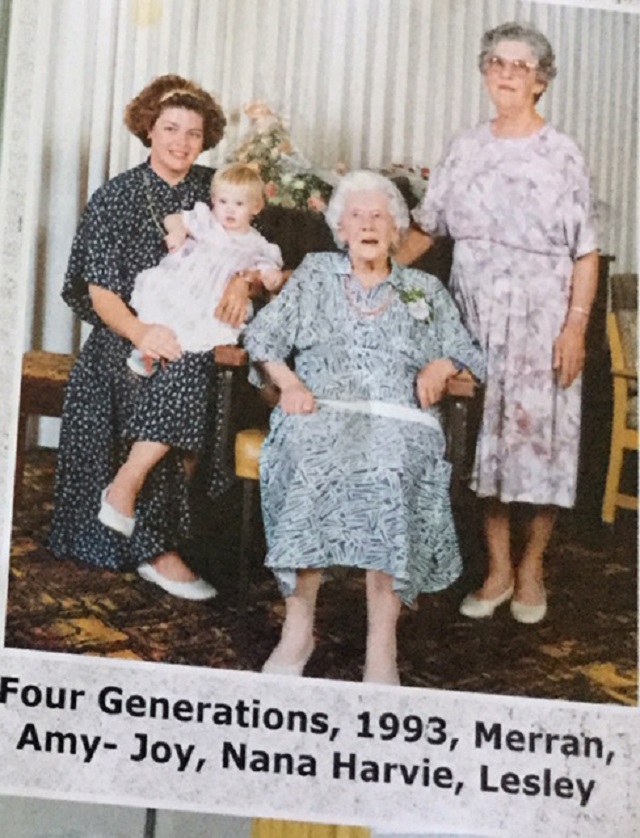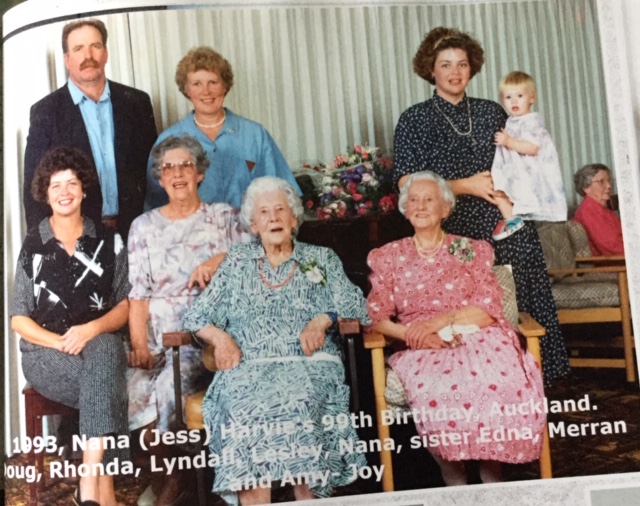 Entry By: Lyndall Fisher, Suva, Fiji