By Tony Snowsill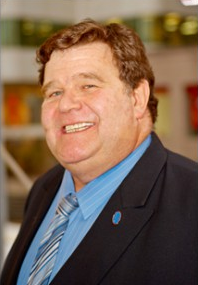 Bula Vinaka Kai Vata
Please….consider the following …
Each of us carries within our memories considerable information about our family's lives and times in Fiji.
This "history" will be lost as we age and our recollections fade and we forget or indeed we die before this important history is recorded.
Here is a chance to set the record straight – to ensure that other people's recollections, and worse still the findings of academics and later historians do not become our history – The History of Fiji.
For it is each of us that in reality know the truth and the facts and how each aspect of that historical event actually occurred, albeit that now we have the benefit of experience and age and hindsight ,in how we report that history.
So it is you are respectfully requested to put in some time and write the history of your forefathers.
Not only do we owe this information to our children and grandchildren – who currently might have little interest in our histories – but we owe it to posterity. We owe it to ensure that recorded history is left in no doubt about the true events of the lives and times of our forefathers.
What sort of people were our forefathers – how did they think – what was their makeup – to what pressures and stresses were they subjected – how were they effected by the different cultures in which they lived?
Did they adopt some or any of the culture and traditions and folk lore of the Fijian and Indian and Chinese who made up part of their local communities and the society of those times?
You may think that one history of your father is of no consequence to the overall history of Fiji. However, when several histories are gathered together the analysis becomes clearer and those pesky historians are unable to re-write our history because we have established the truth which is therefore, irrevocable.
Please …
… check out Dr Mike Gosling's website here;
http://fijilandofourfathers.com/
and read about the lives and times of other people who were part of Fiji's early history.
It might be the family idiocracies that are important to your later ancestors or learning how events were celebrated within your family or exactly what it was that your Fiji forefathers did in Fiji that helped shape Fiji's future.
This is a challenge – please…..read what others have written and please….write something and then email it to Mike's website.
Vinaka saka   Loloma va Levu –Tony S.
Download Tony's Template for ideas to start writing how your forefathers helped shape Fiji.
[ CLICK HERE ]