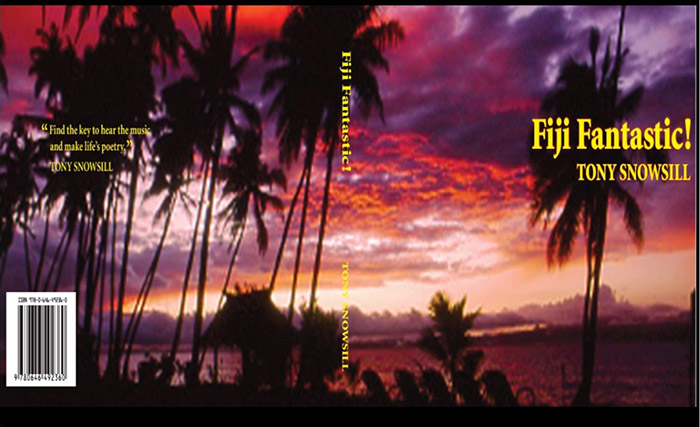 Format:  Gloss Celloglaze on outside – full colour
Language:  Wholly English with relevant Fijian words with explanations
Subjects: Fiji Social life and customs & poetry related to childhood and early adulthood in Fiji; prose and words of importance: The ANZACS.
Full colour photos abound. Fiji born author reviews the opinions of others regarding the Fijian Gods & culture of pre-Christian Fiji and suggests a differing viewpoint. The book subtly advocates keeping an open mind on many aspects of our lives today and provides a local's insight into the "real Fiji" soon after the missionaries arrived. Fijian traditions and culture are presented in prose and poetry. Lessons observed and learnt during the author's childhood and early adulthood in Fiji are similarly expressed.
The book also recognises the importance of the ANZAC Traditions in Australia, New Zealand &Fiji & commemorates those who paid the supreme sacrifice & those who served.
This book will make an excellent gift to friends or relatives or keepsake to those who have visited Fiji or intend visiting. Buy Now.