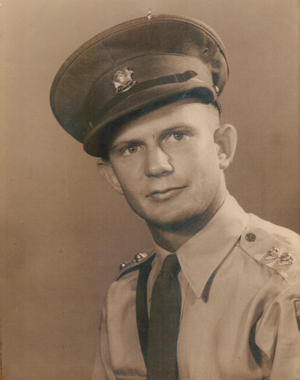 TOWSON, GEORGE RICHARD BRODEDRIP
(February 03, 1920 — February 23, 2012)
Electrician
Captain Royal Fiji Military Forces
Warden Suva Gaol
Superintendent Nasinu 9 Mile Approved School
By Richard Towson.



George Richard Brodedrip Towson, was born on February 3, 1920 in the remote (the only access in those times was by boat) settlement of Savusavu on the 2nd largest island in the Fiji Group of Islands, Vanua Levu. He grew up on a coconut plantation, Waibalabala, about an hour's trip by launch from Savusavu town.
George's great grandfather was George Towson, born in Bath, Somerset, England on November 20, 1812.  He married Louisa Jefferies on June 4, 1836. The following is an extract from the Family Bible.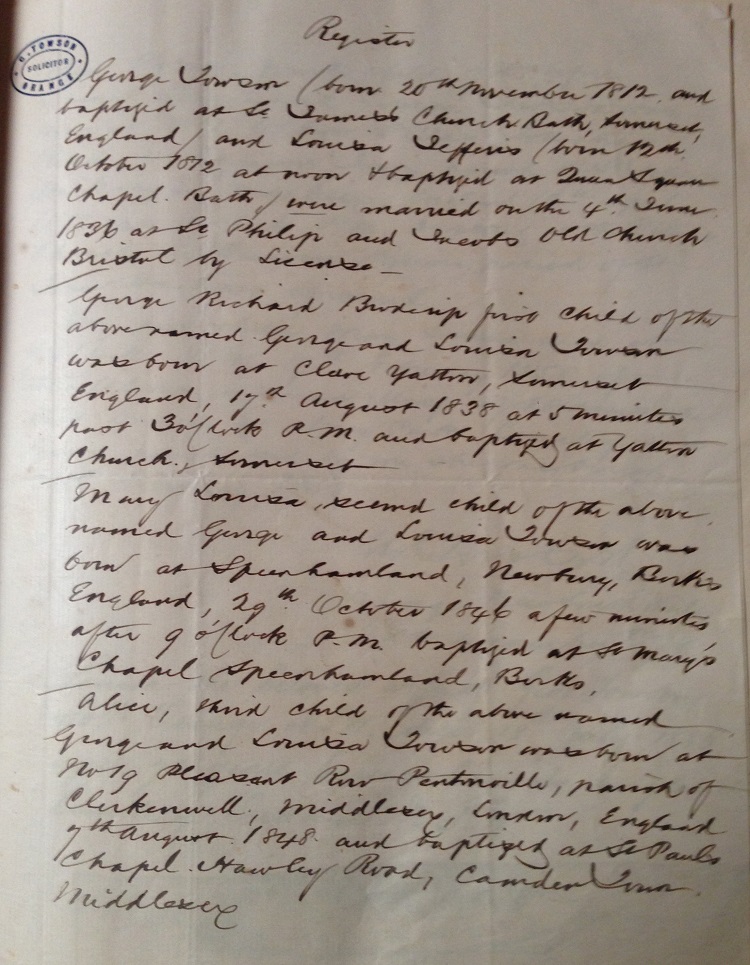 George's grandfather, George Richard Brodedrip Towson, the first child of George and Luisa Towson, was born in Clare, Yatton, Somerset, England on August 17, 1838. He went to Fiji in the mid-1800s from Orange, New South Wales at age 17. He married Clara Susannah Habel on July 15, 1868 in Levuka. In the early 1870's he was involved around Navua tracking down "blackbirding" traffickers (rampant in the couple of decades prior to Cession) supplying labourers to plantations, particularly the sugar cane plantations of Queensland and Fiji. On one occasion he made his escape from some troublesome Fijian natives in Navua and fled back to Levuka!
The firm of Towson Bros., acquired a valuable property at Savusavu (later called Waibalabala), where they had 454 acres of land, 320 acres of which were under cultivation, about 200 acres in coconuts and the balance in cocoa. At first cotton was tried, and proved a failure, owing to the cessation of the American civil war, which made its cultivation unprofitable. The property passed from the natives for certain wrongful acts committed by them in 1869, their chief being fined some 600 acres of land.
(Source: Cyclopedia of Fiji, Sydney, NSW, 1907, pp. 283-284)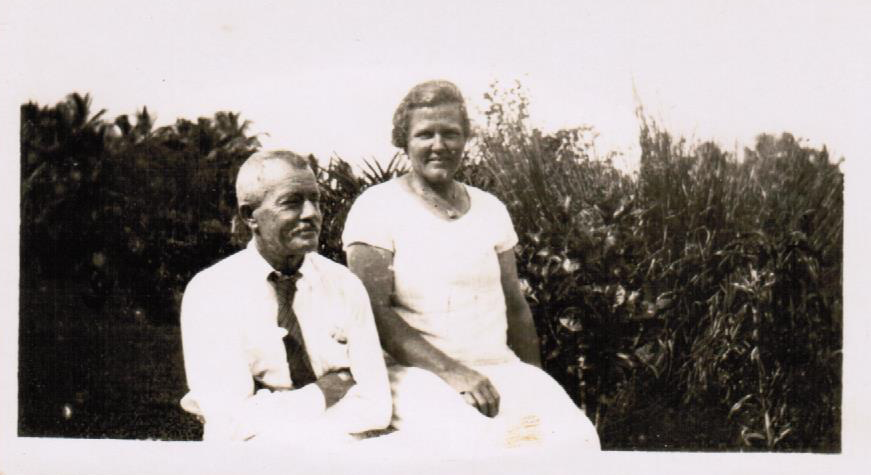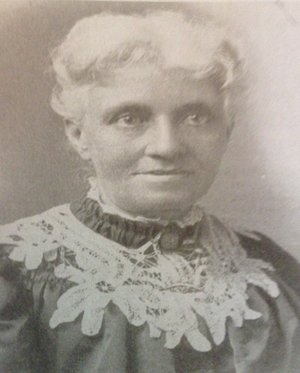 George's father, Nathaniel William Towson, was born in Levuka on September 11, 1873. He married Emily May Harman, also from Savusavu, on November 6, 1912. They had three children: Ellen Emsell (later McGowan) (10/12/1913), Nathaniel Arthur (29/10/1919) and George (3/2/1920).
Nathaniel and Emily Towson, developed the Waibalabala copra plantation started by his father. George grew up on Waibalabala Plantation, where coconuts were harvested, flesh removed and dried in the sun on vatas (and sometimes smoke dried) and the processed copra shipped overseas to make coconut oil. Waibalabala plantation was taken over by George's elder sister, Emsell, who worked the property with her husband, Reg McGowan, for many years before they retired to live in New Zealand.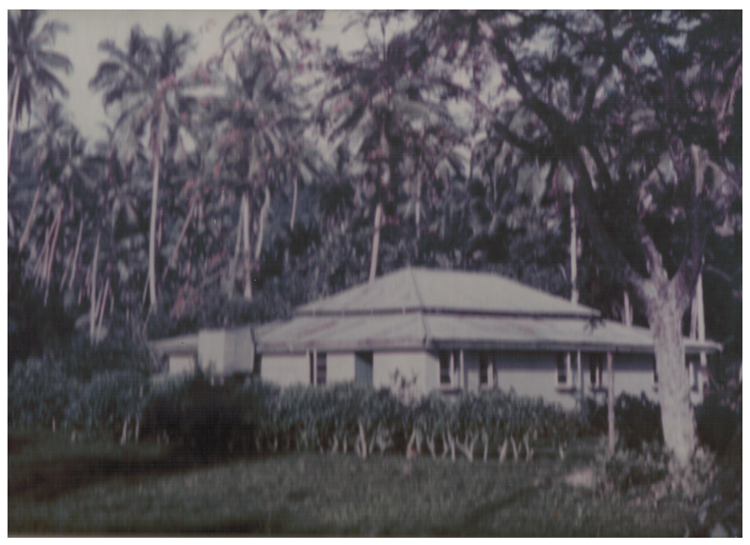 George had to go to Boys Grammar school in far away Suva where he boarded with friends of the family during school terms. He was a proficient sportsman and one of the few students who could speak the Fijian language.
On completion of School in 1937, George became an apprentice electrician to a local Estonian migrant electrician, Con Maesepp, who was a very colourful character in Suva at the time.
When the 2nd World War broke out in September 1939 George was one of the first to volunteer for service in the Royal Fiji Military Forces. The New Zealand Government took over the defence responsibilities for Fiji and stationed a large contingent of troops in the Islands.
They set up a battery of 6 inch guns on a hillside overlooking the entrance to Suva Harbour and George was assigned and trained as an officer at that Battery.
He was skilfull in his experienced handling of the indigenous Fijian soldiers and was a tower of strength for the NZ officers who had little or no command of the Fijian language.
George was respected and showed leadership qualities that were formidable. He soon rose to the rank of Captain.
During those war years every Wednesday afternoon was sports afternoon for the thousands of servicemen serving in Fiji and George used to line up with the Battery Rugby Union Team which consisted mainly of big burly All Black aspirants. George scored many a try from his wing position which suited him down to the ground.
He was lean and tough and the big burly all black centres would get the ball out to him as quickly as possible and down the side line he would skirt like a racing greyhound.
Towards the end of WWII George wooed and married Joyce McIlwain on 24th April, 1946. Joyce's father, Eric McIlwain, by then a publican, had pre-war ordered a case containing four dozen bottles of French Champagne and put them away with the intention of consuming them at the first family wedding. The many guests at the happy event relished the treat and consumed the lot.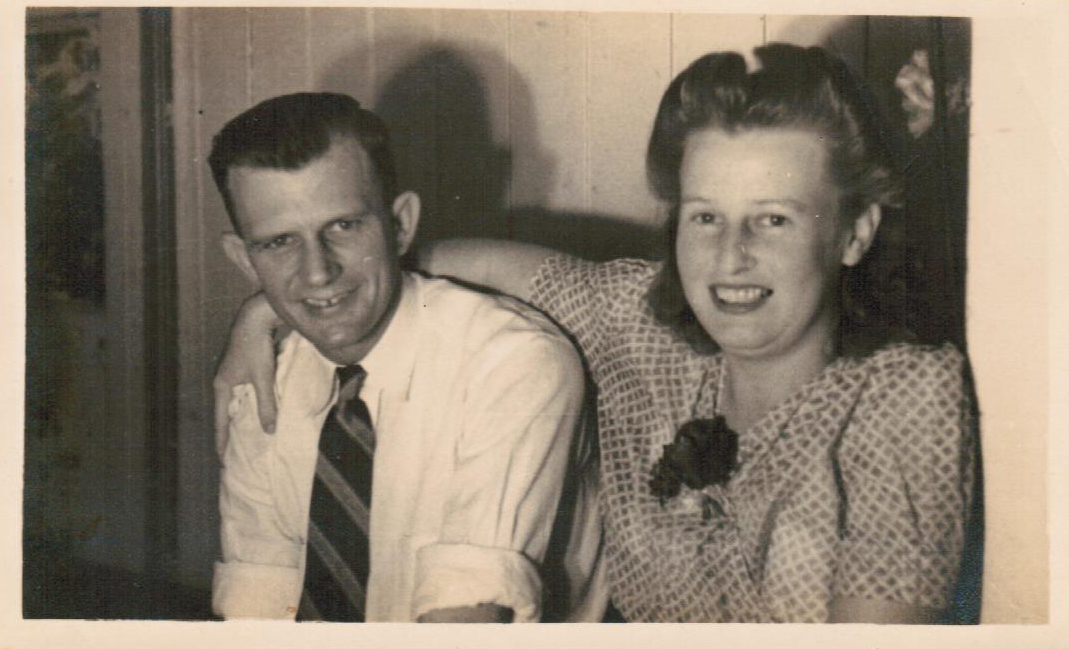 Because of his skills in leading and organising indigenous people George, at War's end, was appointed as one of half a dozen Prison's Officers at HM Gaol Suva and he and Joy (d.23/3/2016) relished the security of the position and settled down to married life. Their sons, Richard and Robert (d.10/5/2017), were born during this period and began their education at the same Boys Grammar School George had attended in Suva.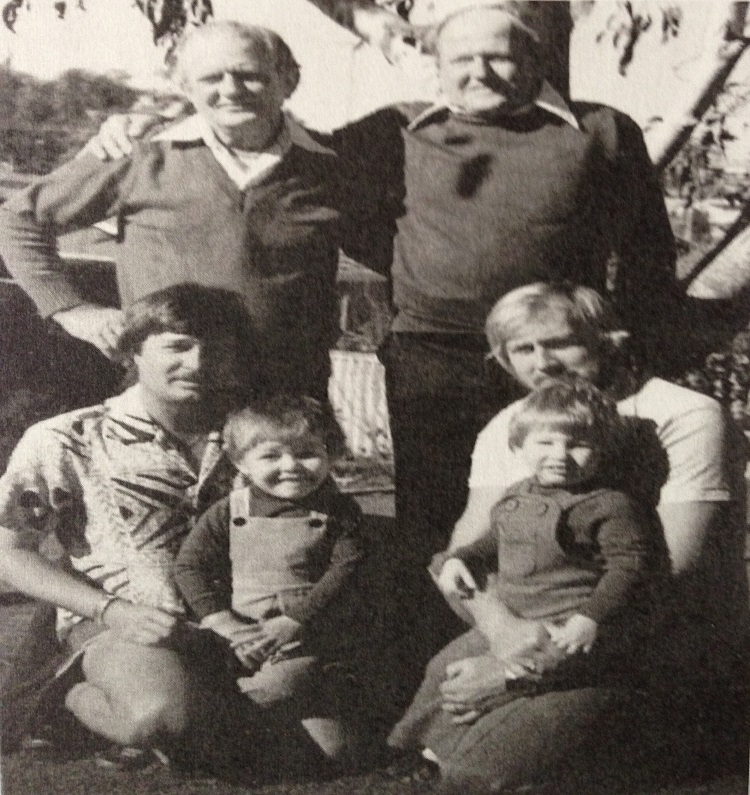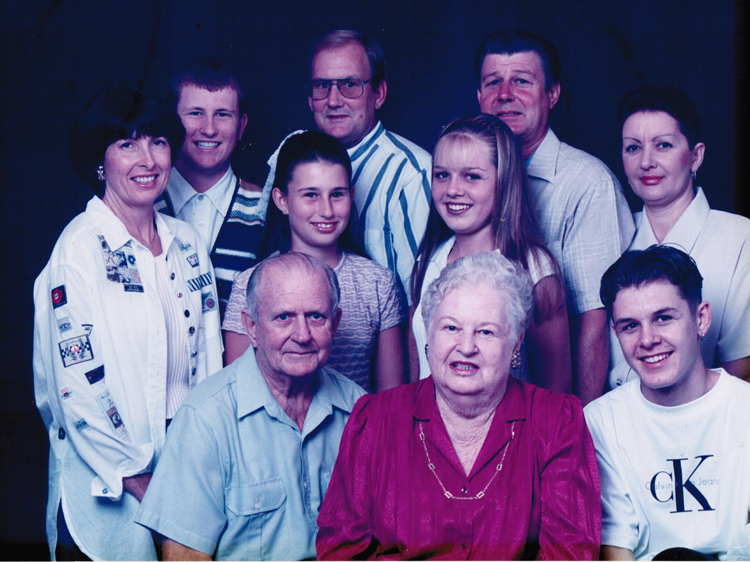 In early 1950 George and Joy had moved to the Nasinu 9 Mile Approved School outside Suva, a correctional centre for delinquent boys. George's work at this "boot camp" style of institution with the wayward youths required his patience, his compassion and his caring for those youngsters.
He did not expect it, but when asked to take on this educational role, he jumped at it. He was a teacher at heart.
It was George's treatment of people that left indelible lasting impressions on others. It helped forge their sense of duty and justice at an early age and shape and mould them into the people they are today.
His reassuring presence, his quiet tone, was always there in the background. George was highly respected and in his position of Superintendent, Nasinu 9 Mile Approved School he had reached the climax of his illustrious career.
While Superintendent at Nasinu 9 Mile, George was also responsible for a period for inspections of dairy farms at Vunidawa, near Nausori, managed by Mr Eric McIlwain, his father-in-law.
George loved to sail 14ft to 18ft yachts. His IdleAlong was called "Meteor" and he shared his love of sailing with his two sons and other ardent yachtsmen – including: Jack Gosling, Boris Maesepp, Bob Percy, Don Molloy, Ken Williams, Bill Gardiner, the Kerkham and Hawksley brothers, Jack St. Julian and Oscar Bentley to name a few – at the Royal Suva Yacht Club and Nukulau for many years.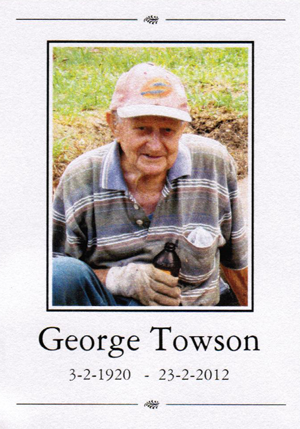 On George's retirement the family moved to live on the Gold Coast, Queensland, Australia, where he and Joy owned and operated a friendly little corner type store down in Miami Gold Coast. They lived in a unit above the shop and befriended the local community who held them in high esteem.
When they had had enough they sold the shop and moved to the Silver Bridle estate at Molendinar, where George worked as a storeman at the local Tip Top Bakery for a number of years to keep busy. In 1981 he joined the Gold Coast Council as a horticultural worker in the council's nursery. His eldest son, Richard, set up a Palm Nursery at his property in Molendinar, where George would germinate and grow a range of palms for sale on the Gold Coast.
George and Joyce spent their retirement years at Amity Gardens retirement village, Ashmore.
George Towson left his indelible mark on all of us. He will always be remembered for his compassion…. his self-discipline…. his energy…. his integrity…. and his love of his fellow human beings. George was someone who forged strong and enduring bonds, strong relationships with those around him.  And because of that, something real and good persists in all of us.
George Towson died on February 23, 2012 on the Gold Coast, Australia aged 92. He is buried at Allambie Gardens, Nerang.
Click here for an enlarged view of this article  >>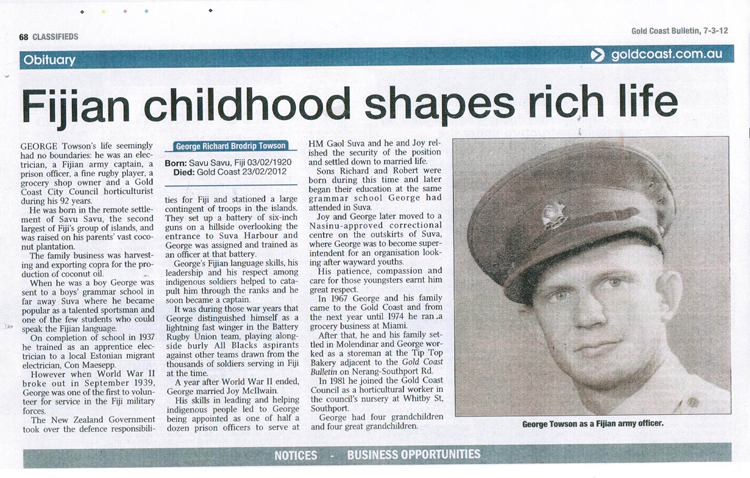 Entry By: Richard Towson, Molendinar, Gold Coast, Queensland, Australia.
Rowena Cavanagh from Levuka provides an interesting history of Towson land in Levuka…
I have attached the two titles to land in Levuka with the Towson name on it so you can see the Towson block in relation to names of owners adjacent.

The Towson property does not seem to be mentioned anywhere in the history proffered by the family so far, but it was bought in 1905 by the Patterson family and remained in it for nearly 100 years.  I bought the house from a New Zealand woman who in turn bought it from Edgar Patterson, son of Dora Patterson, matriarch of the family and a descendant of Simpson and Whippy.

The back room of the house is a lot older than the rest of it which appears to have been added after 1905.  There was a damaging cyclone at that time so I suspect the original house could have been partially destroyed.  It would be interesting to know whether this old section was built by Towson.  Save going into Suva and checking titles and records, I have not been able to find any more information.