SHERWOOD, LESLIE MILTON
(April 11, 1900 —  June 6, 1982)
Junior Chemist, CSR Co. Ltd., Australia 1918-1931
Chemist, Labasa and Rarawai, Fiji 1931-1937
Mill Manager, Penang, Fiji 1937-1945
Mill Manager and Industrial Officer, Nausori, Fiji 1945-1947
Industrial Manager CSR Co. Ltd. and SPSM Ltd., Fiji 1947-1962
First President Fiji Employers' Consultative Association
Member of Labour Advisory Board and Apprenticeship Council
Master of Rewa Lodge of Fiji
President Fiji Bowls Association
By Michael Abrahams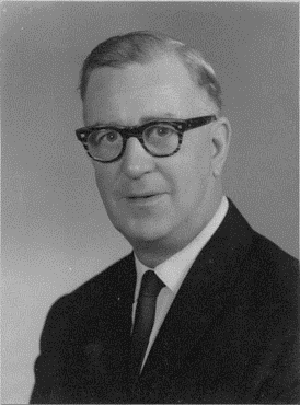 My maternal grandfather, Leslie (Les) Milton Sherwood, was born in Waverly NSW, Australia on 11 April 1900 to parents Edward John Sherwood MBE (b. 1872, Muswellbrook NSW) and Jessie Blackburn nee Lindsay (b. 1866, Rutherford, NSW.)  He had one brother (stillborn) and two sisters.
Les' father, Edward (Teddy) was the second child of James Sherwood and Mary Ann Esther Rowland.  Following the death of his father, when Teddy was eight, he went to live with the Stafford family in Scone NSW.  According to the Scone Advocate 'a worthy couple under whose guidance, both filial and public, the rudimentary training he received stood him through the long years that followed.'  Mrs Stafford was Teddy's half-sister from his mother's earlier marriage to Benjamin Partridge.  In 1885, at age thirteen, he began work in the hardware department of Messrs M. Campbell and Co. Ltd. in Scone, rising to Managing Director in 1934 and finally Chairman of the Board of Directors of Campbell's, a position that he held until two years before his death in 1954.   
Teddy married Jessie on 9 March 1898, and both played an active part in the civic and social life of Scone for almost 50 years.  Teddy held many public offices, including President of the School of Arts (it was the School that invited Samuel Clemens aka Mark Twain to give a lecture in Scone in 1895);  Member of the Municipal Council and Mayor of Scone (1914-1920); Chairman of the Scott Memorial Hospital; Director of the Scone Electricity Co. Ltd. and subsequently of Muswellbrook Coal Co. Ltd.; President of the Parents and Citizens Association of the old Scone Public School; member of the Parochial Council of St Luke's Church of England and stalwart of the Australian Country Party, as President of the district and subdivision Electoral Council as well being elected to the Party's State Electoral Council.  In the New Year's Honours of 1936, Teddy was made Member of the Order of the British Empire (MBE) for social services in the State of New South Wales.  Jessie was an enthusiastic and indefatigable member of Red Cross; the Country Women's Association; the Scott Memorial Hospital Auxiliary and St. Luke's Women's Guild.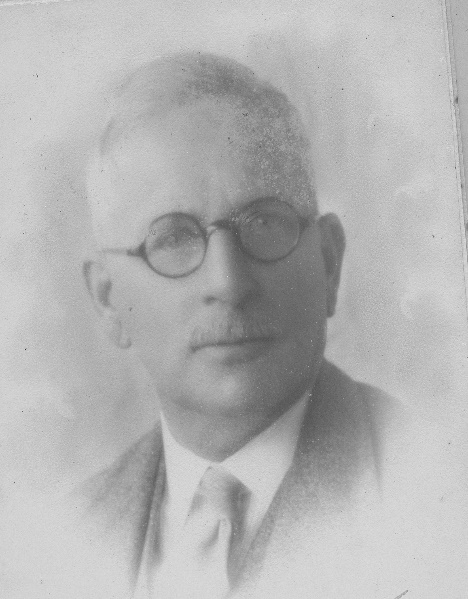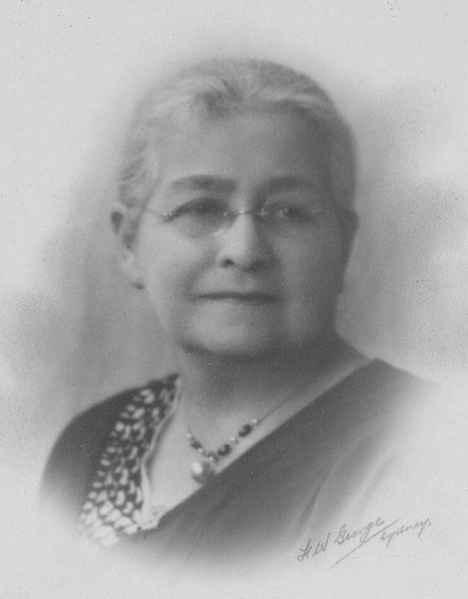 Their son Les attended Scone Public School and matriculated from East Maitland Boy's High School before joining the Colonial Sugar Refining (CSR) Co. Ltd. in 1918 on six months' probation as a junior chemist, on the princely annual salary of 90 Australian Pounds. After 18 months at the Company's Head Office and refinery in Sydney he spent the next 11 years at a number of sugar mills in Northern New South Wales and Queensland as a junior chemist, including at Harwood Island, Macknade, Goondi, Condong and at the Glanville refinery in South Australia.
On 23 January 1926 Les married Doris (Dorrie) Ellis Wilks, the daughter of Thomas and Elizabeth Wilks of Maitland, NSW. Daughters Betty Marian, my mother, and Judith Anne were born in 1927 and 1930 respectively. It was my grandfather who thought that Marian was a fitting middle name for a family he believed originated in Sherwood Forest. Not true, though his great grandfather, the sculptor James Sherwood, lived his final years in Nottingham and is buried in that city!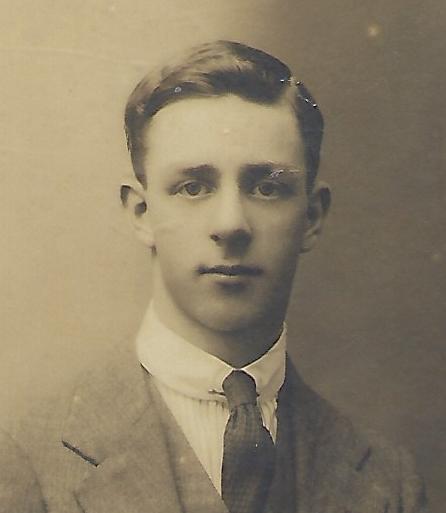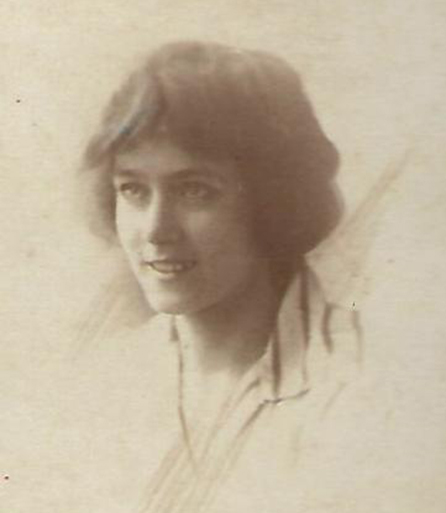 In May 1931 Les was transferred from Condong to CSR's Labasa Mill on the northern Fiji island of Vanua Levu as a chemist, which turned into a stay of almost 40 years.  Betty commenced her primary schooling in Labasa.  Two years in Rarawai followed (1935-1937) and then on to Penang as acting Mill Manager and Chief Chemist, where a third daughter Edwina (Teddie) Lindsay was born in 1937.  Some 30 plus years later my father, Maurice Abrahams, was appointed Mill Manager at Penang – a mill that sadly is no longer operational following its destruction by tropical cyclone Winston in 2016.  Betty completed her primary school education in Scone before boarding at Grossman House, when she attended Maitland Girls High School as did her sister Judith.  This marked a long period of separation for the sisters from their parents as they were unable to travel home during the war years for fear of being attacked by enemy shipping or submarines.
On one of her last visits to Penang before the outbreak of the war, when 9 or 10, my mother Betty wrote of her travels which appears to have been printed in the Scone Advocate on her return to school.
'The ship left Auckland after one and a half days and headed north for Fiji.  What struck me most on my first view of Suva, was the wonderful bright green.  After Scone it was such a difference.  It is usually wet at this time of year but the day I arrived was fine.  Daddy and my sister came from Penang to meet me.
My home is 100 miles from Suva, and 12 miles out of town we crossed the Rewa River over a big bridge into Nausori, where CSR have a sugar mill.  This side of the island is very wet, and the road goes through tropical jungle, up and down and round and round the most winding road I have ever seen.  Forty-five miles out we come to Tailevu, a dairying district.  We passed a few orange and mandarin orchards which are ripe in about March.  The skins of these fruits are green when ripe.
After leaving Tailevu we go inland, and the road follows the Wainibuka River for 30 miles.  The scenery is beautiful, the road still very winding and always a pretty river, sometimes rushing over stony rapids and sometimes still as a lake.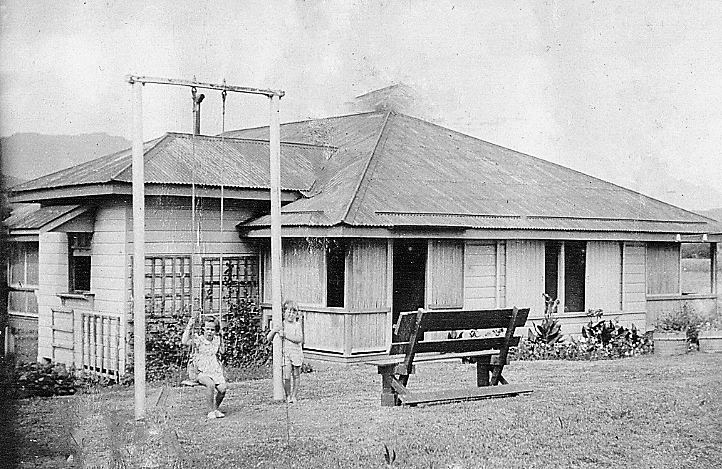 We come to the coast again.  Here are good rice lands.  The young plants, of yellowish-green, grow in swampy ground.  The Indian women mostly grow and see to the rice and although it is hot the women work in their saris.  The rice seed is planted in seed beds, and then transplanted out in bunches and for miles there is nothing but rice fields.
At last more sugar cane and I know I'm nearly home.  Penang is only a small place, but very pretty, surrounded by mountains.  I arrived the day the mill stopped crushing and had a piece of sugar cane.'
In 1938, Les was promoted to Mill Manager Penang, a position he held until December 1945 when he was posted to Nausori as Mill Manager and Industrial Officer, Fiji.  Two years later he was asked to relinquish the Mill Manager role and to focus his efforts on the increasingly important and troubled area of industrial relations.  For the next 15 years he addressed the affairs of employees and cane growers conjointly as Industrial Manager of South Pacific Sugar Mills (SPSM) Ltd. and Industrial Manager, Fiji for CSR Co. Ltd.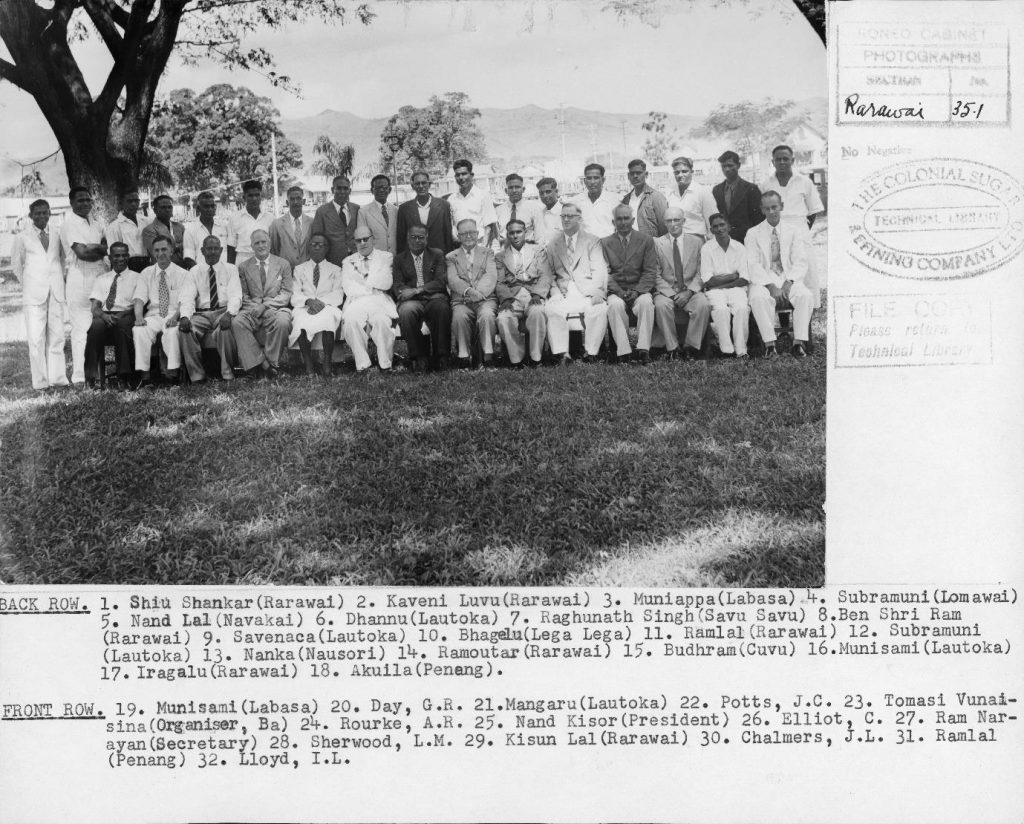 He was the first President and one of the driving forces behind the establishment of the Fiji Employers' Consultative Association and was re-elected to that position for a third term at the time of his retirement from SPSM and CSR.   He was also a member of the Labour Advisory Board, the Apprenticeship Council and the District Education Committee.
The Commissioner of Labour expressed his 'grateful thanks for the contribution you (Les) made in the field of industrial relations as a member of the Advisory Board.'  Likewise the Chairman of the Apprenticeship Council on accepting Les' resignation said ' the knowledge and experience on apprenticeship training in Fiji has been a major factor in helping the Apprenticeship Council to a First Report which we will set a pattern for all employers to follow and although your advice will be missed you will have the satisfaction of knowing that you have materially helped to establish the future pattern of apprenticeships for Fiji.'
Les was also an alternate Director of SPSM and Rewa Rice Mill as well as a Director of Building Finance Ltd.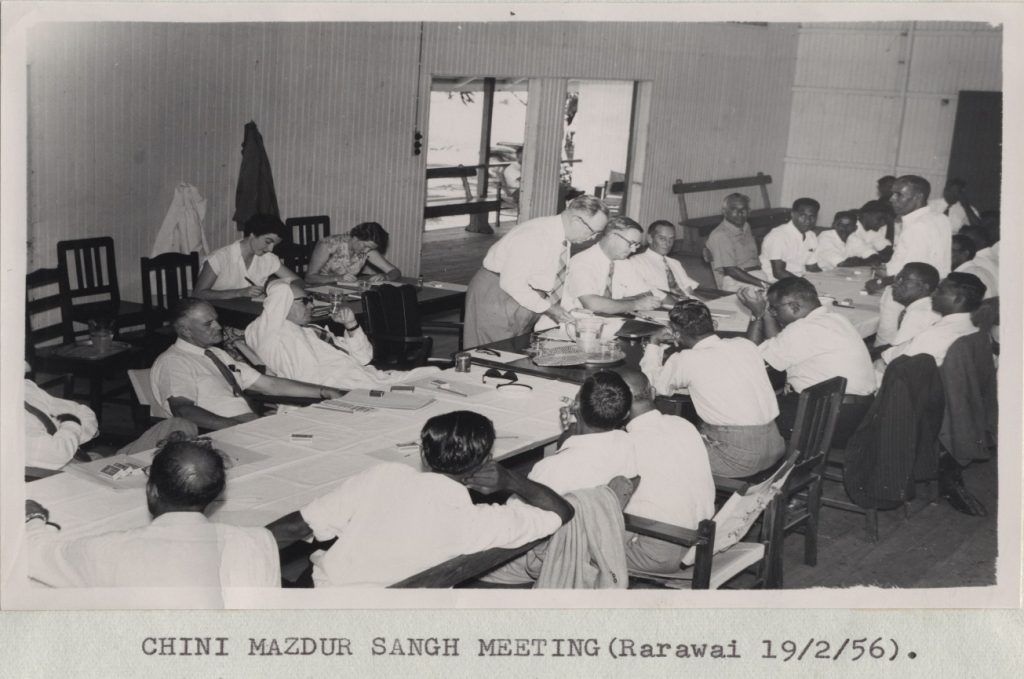 Throughout his 37 years in Fiji he had also been Secretary of three different golf clubs (Labasa, Ba and Raki Raki) and President of the Fiji Bowling Association, a game he took up in 1945 and continued well into his retirement.  Les' other passions were as a Worshipful Brother and Master of the Rewa Lodge of Fiji (1961) and bridge at the Defence Club, a weekly ritual never to be missed.  He was unsuccessful in convincing all but one of his three sons-in-law to become Masons.  My paternal grandfather Vivian Abrahams, up until his departure with Fiji's First Contingent to WWI, was a member of the Rewa Lodge of Fiji.  Vivian Abrahams' story can also be found on this website. [ CLICK HERE ]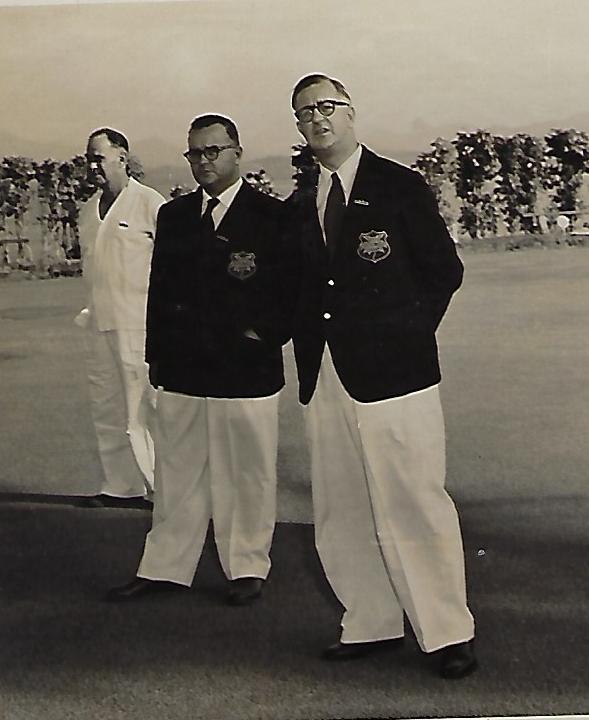 In the week of Les' retirement in July 1962 the Fiji Broadcasting Commission reported, 'Mr Sherwood has given forty-four and a half years' service with the Colonial Sugar Refining Company, thirty-one of them in Fiji.  He has seen the ups and downs, the prosperity, the decline and the revival of the sugar industry in Fiji … with all the accompanying drama, crises and suspense. 
Silver haired, benign looking, Mr Sherwood is a familiar, popular and respected figure in the sugar industry in Fiji.  Calm, authoritative yet approachable, with a wealth of experience behind him, he knows all the viewpoints on the problems of the industry, whether looked at through the eyes of millowners, the mill workers or the cane growers.
Because of his insight into workers' and growers' points of views he has for the past 17 years, been Industrial Manager, Fiji, in which capacity he has devoted his whole time to the Company's employees and cane growers.'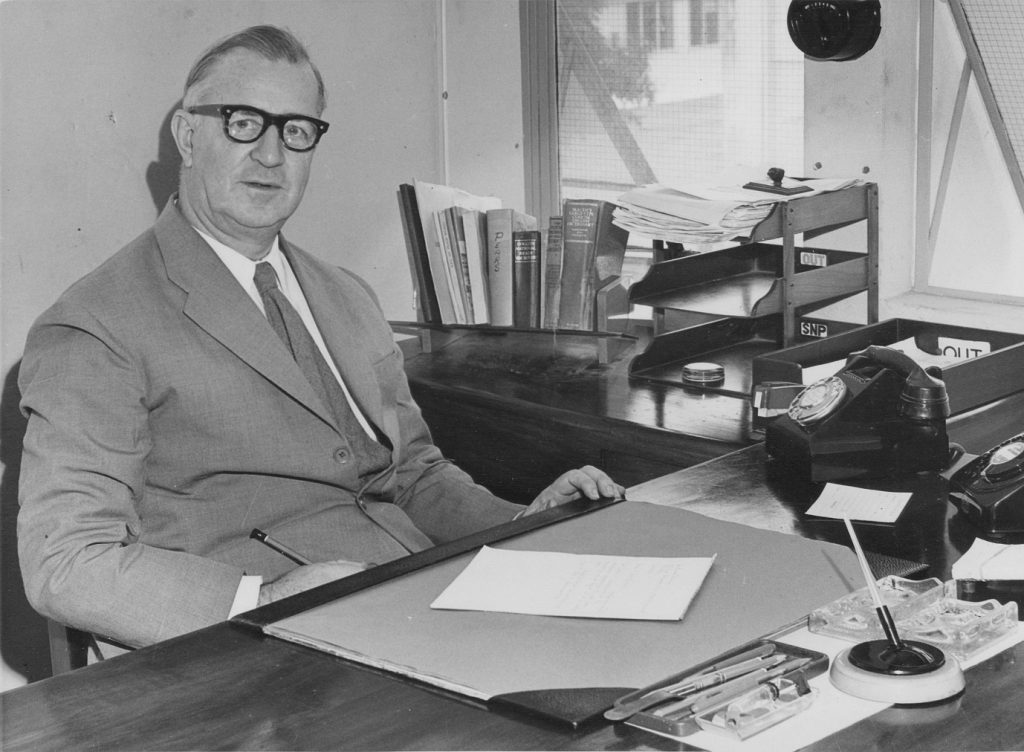 In retirement Les and Dorrie did not immediately sever their association with Fiji having decided to continue to live in their Nausori home, which they had purchased from the Company, and where they were to remain for a further six years.
 In addition to the bridge, bowls and bookbinding, Les immersed himself in writing research papers for his world-wide fraternity of Masonic Brothers.  In all, the Lodge of Research, Leicester UK, lists 10 Transactions (papers) by L M Sherwood.  Perhaps the most prescient of these, from the Fiji perspective, is an Account of Freemasonry in Fiji (1966), where among other things he addresses the controversy surrounding the Masonic authority for the formation of the Lodge of Free and Accepted Masons of Polynesia in Levuka on 27 December 1871, thought to be the start of Freemasonry in Fiji.  This paper along with the History of the Lodge of Fiji written by Sir Len Usher to commemorate the centenary of the Lodge in 1982, are considered the most authoritative on Freemasonry in Fiji.
In 1968 the Sherwoods returned to Australia and lived in Sydney where Les joined the Research Lodge of New South Wales and continued to write papers up until 1977. 
Of great interest at the time was Les' review in the Pacific Island Monthly of 'Brown or White? A History of the Fiji Sugar Industry, 1873-1973 by Dr Michael Moynagh and published in 1981 by the Australian National University as part of its Pacific Research Monograph Series.  Understandably, Les found the history incomplete as 'it does not deal with the industrial relations between the Fiji sugar millers and mill workers.'  The establishment of the small farm system 1924-1939 by the Company according to reviewer seems to be viewed by Dr Moynagh 'as a CSR device of labour control and reduction of production costs.'  This view was not shared by others.  In summary Les wrote 'I do not accept all Dr Moynagh's conclusions; I think some of those of an academic, not those of a businessman.  I think also the text contains some errors.  Nevertheless, for those interested in Fiji and its sugar industry, I think the monograph can be classed as the best available on the subject.  I suggest that such people should read it and make their own judgement.'
The bowls also continued at his local Beecroft Bowling Club.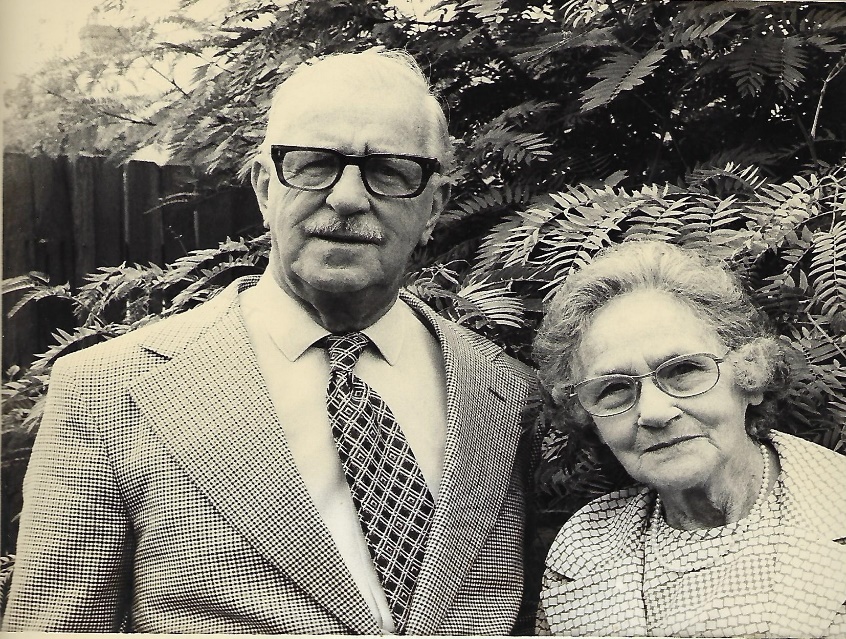 Les passed away on 6 June 1982 at Hornsby Hospital when he was 82 years old.  His wife Dorrie died in 1993, eleven years after him.

Entry By: Michael Abrahams, Sydney, Australia.