On this page we acknowledge the service of all Fijians who served their country in WWI; WWII; Malaya; Lebanon; Sinai; and Timor.
The Unknown Soldier
By Jim Sanday
The Unknown Soldier is listed as a "Fijian Scout'. I am guessing he would have been a member of the 1st Commando, Fiji Guerrillas (as they were known), who were the first in action on December 28, 1942 and whose exploits led to other units from Fiji being sent to the Solomon Islands.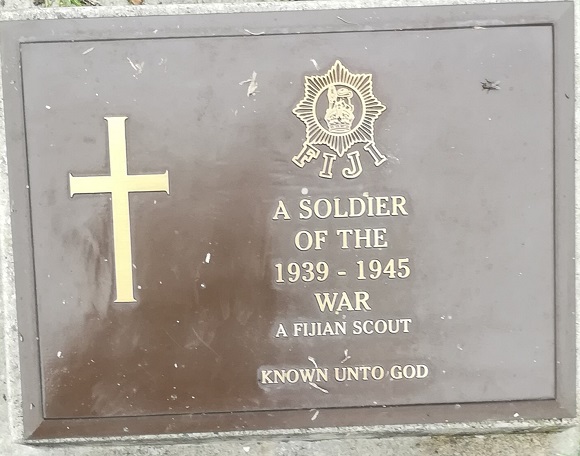 The Battle of Bougainville – Papua new Guinea
By Jim Sanday
1FIR served on Bougainville from 23 March 1943 to 30 July 1944.
3FIR & the Advanced Fiji Brigade HQ (Tactical Brigade HQ) served on Bougainville  from 12 March 1944 to 23 Aug 1944.
1 Docks Company served on Bougainville 12 March 1944 to 23 February 1945.
The record of 3FIR speaks for itself with the awarding of the Victoria Cross to Corporal Sefanaia Sukanaivalu, who was killed in action in Mawaraka on June 3, 1944. Below is a picture of Sukanaivalu's gravestone at Bitapaka, Rabaul, alongside others.
See also Modest yet proud world wars contribution, Fiji Times November 15, 2015  >>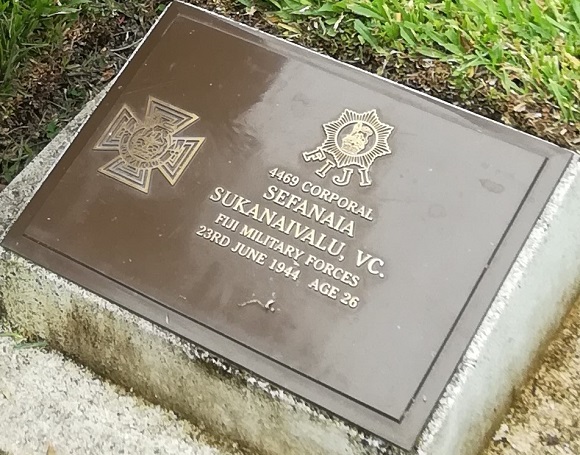 Momi Battery 1941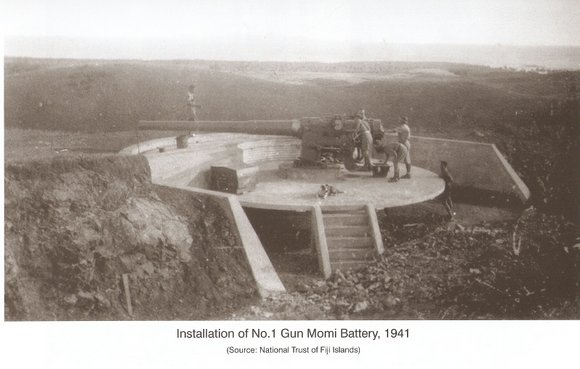 Saluting Dias, Suva 1943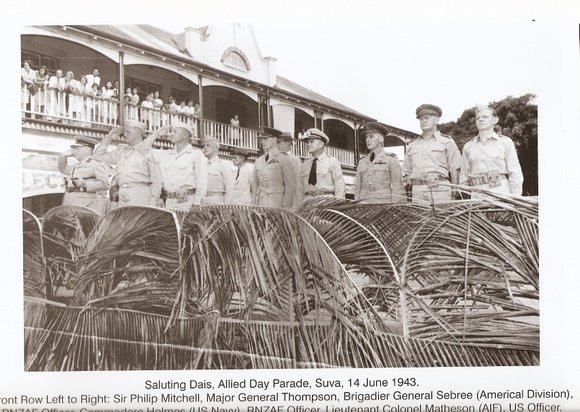 USAAF Fighters