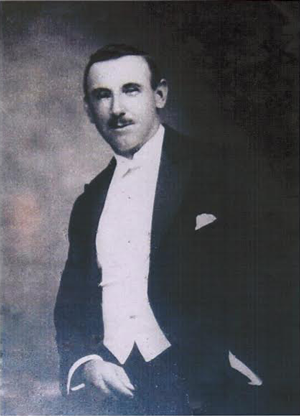 MARLOW, ALFRED HENRY (ALF) M.B.E.
(January 02, 1886 — February 23, 1981)
Carpenter
Founder of Fiji Builders later Marlows Ltd.
By Margaret Jones (Marlow).



Alf Marlow was born in Mansfield, Nottingham, England to George and Willamena Marlow. His grandfather, Henry, was a woodcutter and carpenter. He was the eldest of four children. He was a private in the 2nd Battalion Sherwood Foresters Regiment. In 1907 he emigrated to New Zealand on the ship "Ionic", arriving in Wellington. He played the cornet in the ship's band.
Alf started work on building the Wellington – Auckland railway stations. A year later he emigrated to Suva, Fiji and jointly formed the building firm Marlow & MacNair in 1910 with Mr James MacNair, later to become Fiji Builders and until 1980 Marlows Ltd. James MacNair relinquished his interest in Marlow & MacNair in 1914.
Alf's brother, Sydney Frank Marlow, joined him in 1914 and eventually his parents and two sisters joined them in Suva. Alf's parents left Suva and settled in Auckland after nearly 10 years in Fiji. In June 1916 Sydney left with the 1st Fiji Reinforcements to England where they joined the Kings Royal Rifles in WWI and he was killed in February 1917 aged 25. Sydney had started the first Scouts movement in Fiji, which Alf revived in 1922. He became the Colony Commissioner in 1942 for 10 years and Chairman to the Scouts Association for 10 years.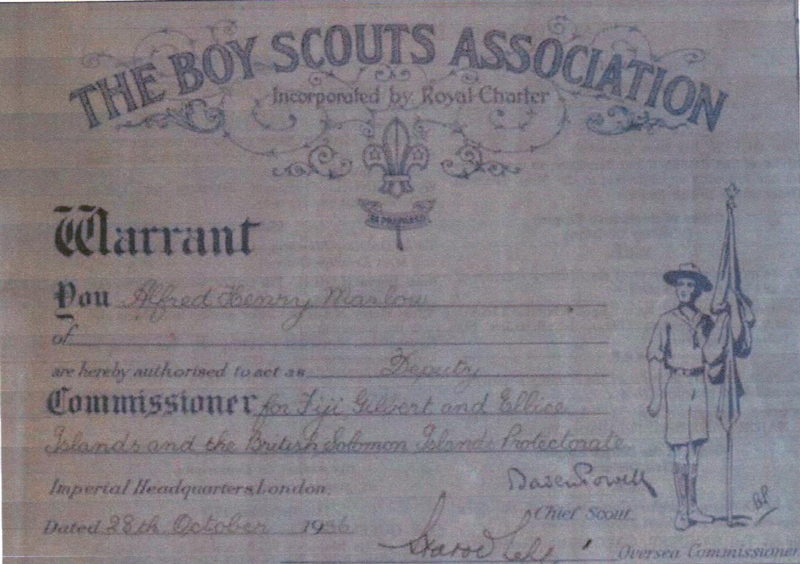 In 1919 Alf made available and generated hot water from the Suva sawmill during the influenza epidemic. He was a member of the Fiji Defence Force 1914-1918. He acted as Quartermaster to the 1st Battalion 1939-1943 attaining the rank of Captain. He was a member of the Suva Chamber of Commerce from 1922 to 1976, during which he was President for 7 years. Alf was a member of the Suva Municipal Council 1919 to 1939 and a member of the Royal Suva Yacht Club from 1939 becoming Commodore for 7 years and a Life Member until his death in 1981.
During his years in Fiji and alongside his career as a professional man, Alf carried out hospital and school construction in all the urban areas for the Fiji Government erecting large numbers of buildings throughout a suburb of Suva known as The Domain, known for its more stately homes to house Government members. His craftsmen quality buildings were of high merit and notably, he built the Band Rotunda at the Suva Botanical Gardens, Mohammedan Mosque in Lautoka, St. Annes School in Suva and the Air Control Tower at Nadi Airport.
He pioneered the local timber industry between 1912 and 1935 and was a member of various timber advisory committees as well as President of the Automobile Association for 7 years and the Chairman of the Suva ratepayers Association.
Alf also was one of the very few Fiji residents who purchased a small Dornier Libelle flying boat from New Zealand in 1931 to enable him to fly to Lautoka and other coastal settlements instead of travelling by small vessels ( before roads). This aircraft eventually was stored in a timber shed near the Suva Yacht Club, but in 1987 the German manufacturer made Alf an offer to purchase the flying boat parts and he returned the Dornier Libelle where it was reconstructed. It can now be viewed at the Transport Museum in Munich. My son and nephew have viewed this aircraft in recent years.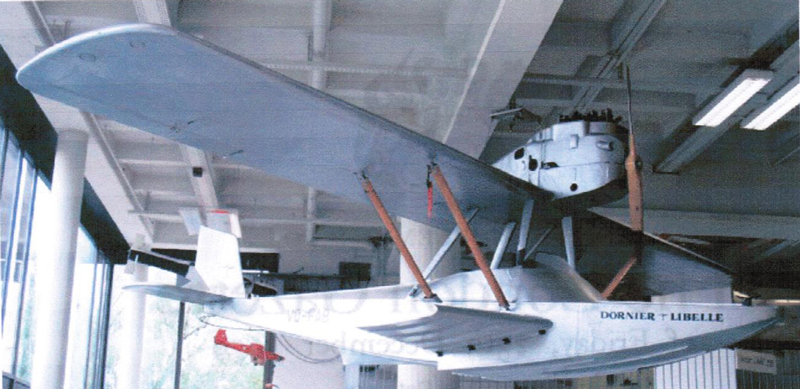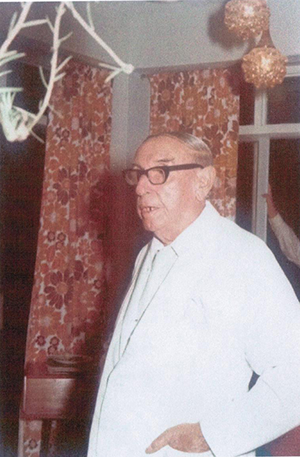 On 4th April, 1912 Alf married Geraldine "Minnie" Alice Foreman in Suva. Geraldine's mother (also Geraldine) arrived in Levuka in 1872 after spending some years in Victoria, Australia. She married William MacGowan, Captain of a small sailing ship. They had five children, William, Reginald, Maggie, Andrew and Constance. In 1881 William MacGowan was lost at sea. In 1882 Geraldine married a close friend of theirs, Robert Foreman in Levuka and they had another five children of which my Nana Geraldine  is the eldest, then Robert, Edith, Minnie, Iris, and Frank.
Alf and Geraldine had six children, Keith, Edith, Ralph, Minnie, Eric and Betty.
In 1979 Alf Marlow was made an M.B.E. "For services to building and the community".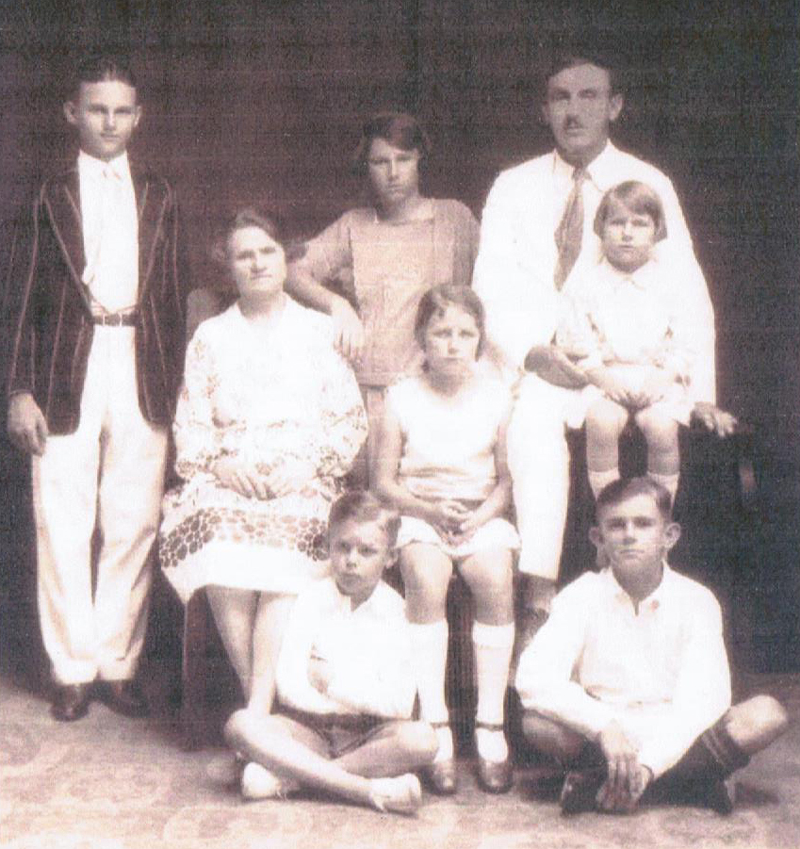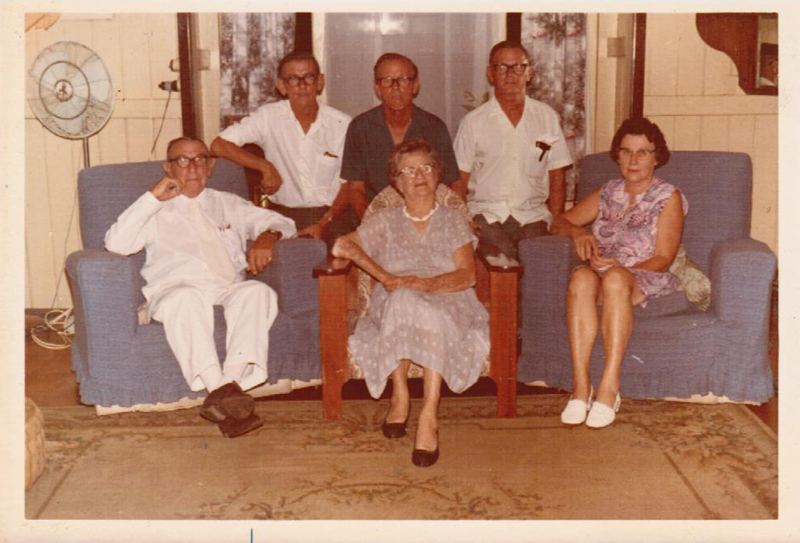 Entry By: Margaret Jones (Marlow), Seaforth, New South Wales, Australia.